Space Foundation Press Releases
---
Space Foundation Opens Registration for Space Symposium, To Be Held April 8-11, 2024
Written by: Space Foundation Editorial Team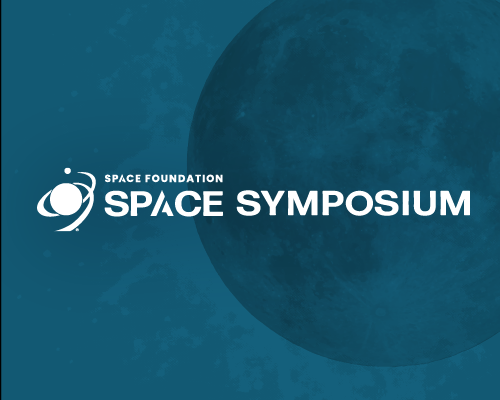 COLORADO SPRINGS, Colo. — Oct. 25, 2023 — Space Foundation, a nonprofit organization founded in 1983, offering information, education and collaboration for the global space ecosystem, today announced that registration is now open for Space Symposium. The premier gathering of the global space ecosystem will be held April 8-11, 2024, at The Broadmoor in Colorado Springs. The event will include in-person and virtual attendance offerings.
In its 39th year, the annual Space Symposium draws over 11,000 attendees, uniting leaders from diverse global sectors including government, industry, military, intelligence, research and investment. It is renowned as one of the largest and most influential gatherings in the global space community, promoting information sharing, engagement and connections among these diverse interests.
The following registration tiers allow attendees to choose how they would like to experience Space Symposium:
Standard Access
Includes first-come, first-serve seating in the International Center for live speaker sessions, full access to our virtual platform, admission to the Northrop Grumman Exhibit Center, and the opportunity to attend open networking events and purchase à la carte luncheon and dinner tickets.
Livestream
Individuals unable to attend in person can register for the livestream to see, hear and engage with the presentations, panels, awards and programming.
Track Program
Limited to special sessions focusing on Space Law, Space Science, Space Investment, and Industry Game Changers being held at Cheyenne Mountain Resort. Lunch at Cheyenne Mountain Resort is included in Track Program registrations.
Early savings are available until Jan. 26, 2024, using code 39EarlyInd, and special pricing for military and government employees is offered. For more information on registration, additional event details, and to sign up for speaker alerts and event updates, visit spacesymposium.org.
About Space Symposium
Space Symposium, hosted by Space Foundation since 1984, is the premier assembly for the global space ecosystem. The live event, held in Colorado Springs, Colorado, is widely attended by commercial and government leaders, professionals, entrepreneurs and teachers around the globe. To learn more about Space Symposium, visit www.spacesymposium.org
About Space Foundation
Space Foundation is a nonprofit organization founded in 1983, offering information, education and collaboration for the global space ecosystem. Driven by partnerships, Space Foundation unites the entire spectrum of stakeholders — business, government, education and local communities — through support from corporate members, sponsors, fundraising and grants. Visit Space Foundation at www.SpaceFoundation.org, and follow us on Facebook, X, Instagram, LinkedIn and YouTube.
###
All brand names and product names are trademarks or registered trademarks of their respective companies.
Tags: Space Foundation, Space Symposium, space industry event, space economy, space technology, space innovation, space ecosystem, space advocate, space commerce, space exploration, space-inspired industries, space community, The Broadmoor, Cheyenne Mountain Resort, Colorado Springs
Media Contacts:
Rich Cooper
Vice President, Strategic Communications & Outreach
Space Foundation
(202) 596-0714
[email protected]
Dottie O'Rourke
TECHMarket Communications
(650) 344-1260
[email protected]
---
Posted in Space Foundation Press Releases