Teachers, like the ones featured in the video below, are pivoting their lesson plans and the way they teach to best support their students during this time. The Space Foundation is here for them, providing free professional development to teachers and inspiring STEM programming and videos for students and families as they shift to homeschooling efforts.
"No one goes to space alone," meaning it takes a team of talents to achieve mission success in the most challenging of environments. Your support allows us to continue putting dynamic content into homes right now and will provide inspiring educational opportunities in person through field trips and programming in the future when it's safe for us to learn together again.
The impact of your donation: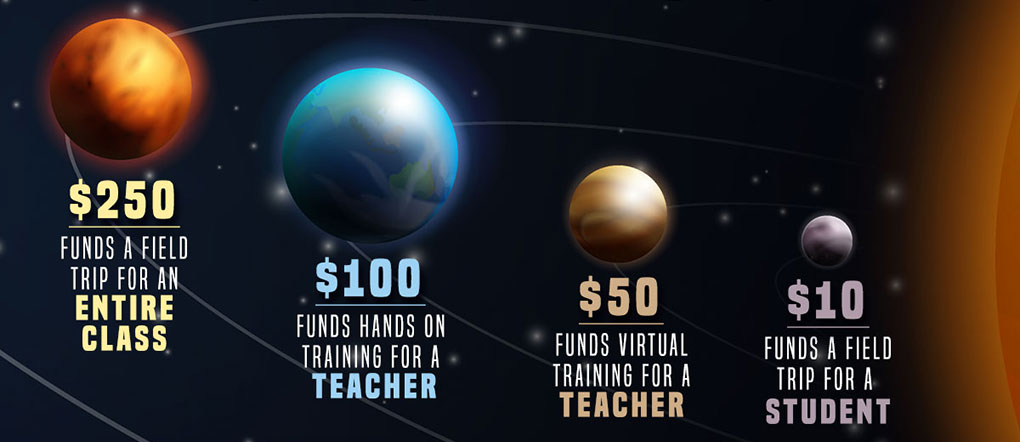 Drive worldwide learning, donate today!