Space Commerce
Business Growth Workshops
Space Is Hot—Join Us and Launch Your Business Potential!
Companies face many challenges in growing their business—challenges that go beyond basic entrepreneurial obstacles to include product adoption, market forecasting, stakeholder communication, and business scalability. These one-day training workshops, hosted by the Space Foundation, will provide key insights into space commerce and will address the most common challenges companies face and help close the gap on the specific issues keeping you from growing and expanding your company.
Upon completion of the training workshop, you'll have the tools necessary to set up your company for success. You will:
Develop a strategic engagement roadmap
Understand how to differentiate your company and its products in the marketplace
Create guidelines on how to best position your product/service with your customer base
Establish methods to ensure your company is able to adapt and grow.
Every business is unique, and while every company has its particular strengths, there may be areas where you require specific expertise to round out your strategy. This training workshop will help ensure you begin with a solid foundation.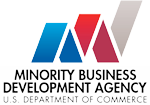 The Space Commerce Training Program is funded by a grant from the U.S. Department of Commerce, Minority Business Development Agency.
Hosting Workshops Across The Nation
SPECIAL LIMITED-TIME PRICING
Free for Minority-Owned, Women-Owned, and Veteran-Owned Businesses. *
Full Registration: $279
*Minority-Owned Business as defined by MBDA: Business owned by African Americans, Asian Americans, Hasidic Jews, Hispanic Americans, Native Americans, and Pacific Islanders.
Timely, Compelling Workshop Topics will Include:
Growing opportunities within space commerce
Developing a strategic engagement roadmap
Differentiating your company and appealing to audiences
Scaling and strategy: putting it all together
Diane Dimeff
Space Commerce, Chief Advisor
The Space Foundation
Mo Kanwischer
Space Commerce Advisor
The Space Foundation
Kelli Kedis Ogborn
Strategic Programs Advisor
The Space Foundation
Space Commerce Business Growth Workshops
SPACE COMMERCE WEBINAR AND SPEAKER SERIES
An informative and engaging series of speaker events and webinars produced by the Space Foundation. We'll cover topics to include: Space in Our Lives, Growing Your Business, Access to Growth Capital, Mining for Customers, Managing in the Aerospace Industry, Space Commerce in the Future, and more!