Partner News
---
ISU Space Education Fund Launched with Flag Commemoration on Space Shuttle
Written by: developer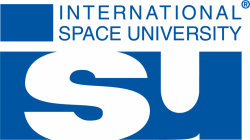 Strasbourg, France (Feb. 23, 2011) — The Kalpana Chawla International Space University Scholarship Fund announces that NASA Astronaut Nicole Stott, launching aboard the final flight of Space Shuttle Discovery STS-133 this month, will fly with her a flag commemorating India-born NASA Astronaut Dr. Kalpana Chawla and the new scholarship fund established in her name.
In partnership with the International Space University (ISU), the Kalpana Chawla ISU Scholarship Fund endeavors to provide scholarship assistance to students and professionals living in India to attend the ISU's academic multidisciplinary space-themed curricula.
"As of today we have over 50 Indian applicants for SSP11 alone. Even more have applied for admission to the masters programs," said ISU president Dr. Michael Simpson. "I can think of no better way to honor the courage and commitment of the late Dr. Kalpana Chawla than by removing in her name some of the financial barriers these excellent candidates confront. Every year ISU finds a way to help some of these students. With the establishment of the Dr. Kalpana Chawla scholarship we will be able to do much more."
"The lifelong pursuit of knowledge was a strong fibre of Dr. Chawla's being and one attribute we hope to propagate through the launch of our scholarship project to support international, interdisciplinary and intercultural space education," says fund chair and ISU alumnus Mr. Tahir Merali.
Working towards developing strong technical and space leadership with India's youth
The fund's purpose is to attract talented young Indian students with backgrounds in science, medicine and other space-related activities that share Dr. Chawla's selfless persona and passion for academic excellence. This scholarship will allow students to continue their pursuit of knowledge with colleagues on the international stage who recognize the promise of space exploration, development and technology to advance and improve life on Earth and beyond.
The scholarship and endowment is used to provide funding for Indian nationals to attend the Space Studies Program and the Master in Space Studies/Space Management Programs at ISU.
Flag design reflects knowledge, passion and culture:
The Pushpak aircraft that inspired her love of flight
Her relentless pursuit for knowledge exhibited by a tree from which sprouts her
shared nationality
Her name written in Sanskrit, a root language of her culture
And the crew insignia of her last and ill-fated STS-107 mission.
About the Kalpana Chawla International Space University Scholarship Fund
The Kalpana Chawla International Space University Scholarship Fund is a non-profit venture dedicated to supporting Indian student ISU attendance, leading to enhancement of national industry and global progress.
The International Space University will hold its 2011 Summer Space Studies Program in
Graz, Austria
ISU is based at its central campus in Strasbourg, France, and provides graduate-level interdisciplinary training to the future leaders of the world's space efforts. Since its inception in 1987, more than 3,000 students from more than 100 countries have graduated from ISU's Space Studies Program, its one-year Master of Science in Space Studies & Space Management Programs and its two new programs: the Southern Hemisphere Summer Space Program and the Executive MBA Program. Past Space Studies Program sessions include: 2007 in Beijing, China; 2008 in Barcelona, Spain; 2009 program at NASA Ames Research Center in Silicon Valley, USA; and 2010 in Strasbourg, France. The upcoming 2011 program will be held in Graz, Austria, from 11 July to 9 September 2011, with the master programs held at the central campus.
# # #
Further information on the Kalpana Chawla ISU Scholarship Fund:
Tahir Merali | +1.403.975.3404 | Calgary, Canada
http://www.kcscholarship.org | http://www.isunet.edu | [email protected]
Follow us on Twitter @kcscholarship
Caroline Schwob
External Relations Manager
International Space University
1 rue Jean-Dominique Cassini
67400 Illkirch-Graffenstaden
France
Tel: 03 88 65 54 55
Fax: 03 88 65 54 47 
This announcement, made by a Space Foundation partner, sponsor or exhibitor, is posted for information purposes only and does not constitute an endorsement of the products, services, events, or companies it covers.
---
Posted in Partner News