Global Alliance facilitates collaboration across the global space ecosystem, connecting commercial, education and government stakeholders for open dialogues and joint programs. Building international partnerships, Global Alliance engages with embassies, dignitaries, consulates, commercial enterprises, government space agencies, educational institutions, think tanks, accelerators, incubators, trade associations and corporate donors around the world. The Global Alliance team opens the door for consulting agreements, program adoption and philanthropic sponsorship for Space Foundation's primary operating divisions: Center for Innovation and Education and Symposium 365.
Advocating for space exploration and space-inspired industries here on Earth, Global Alliance operates out of Washington D.C., to connect, collaborate and consult regularly with U.S. congressional members and staff, public policy leaders, and space advocacy groups.
Washington, D.C. Operations
The Space Foundation Washington Operations Team conducts a broad range of programs to educate policymakers about the complex space-related topics that must be addressed to ensure that the space industry is well-informed on space policy issues.
We use resources to educate decision-makers and congressional staff on civil, commercial, and critical national security space policy issues. We facilitate and coordinate with officials from government, industry, academia and the international space community. We serve as a trusted source of information and data for these constituents and promote the message that investment in space capabilities benefits all peoples and that America must remain the leader in space.
The Washington, D.C. office of Space Foundation offers unpaid research and government affairs internships to students during the spring, summer, and fall semesters. Applications are accepted on a rolling basis. For more information, please visit the Internships page.
This Week in Washington This Week in Washington, Congressional committee leadership decisions were released, House SST Committee leadership introduced the bipartisan Commercial Remote Sensing Amendment Act, the Hawaiian government stood up an agency to determine the fate of two observatories, and Rocket Lab successfully launched its first mission from U.S. soil. United States Space Policy…
This Week in Washington This Week in Washington, the 118th Congress was sworn in and the first session began. The House Republican Steering Committee met to fill committee rosters, naming Representatives Lucas, Rogers, and Granger as Chair of key space committees. The Federal Communications Commission (FCC) voted to establish a Space Bureau and Office of International…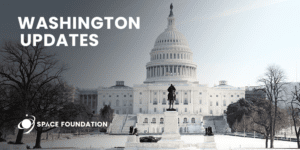 This Month in Washington This Month in Washington, the NDAA passed through the House, an omnibus deal for FY23 looks to be close for Congress, Space Force celebrated its third birthday, and the Orion spacecraft splashed down in the Pacific Ocean, marking the end of a successful Artemis I mission for NASA. Space Matters Space…
Space Foundation Reports, Analyses and Presentations
The Space Policy Review is a summary of the key space policy activities, legislation, and funding during the past year. This document is a new initiative, intended to provide a snapshot of key issues within space policy that are of significant consequence across the space community.  This document serves as a tool for recent policy decisions as…
HONORING THE 117TH CONGRESS The midterm election cycle is at its height. Within a few weeks, the space community will know the makeup of the 118th Congress, where the power will lie, and who will likely lead committees in Washington D.C. First, a moment to honor lawmakers who have passed away during the 117th Congress…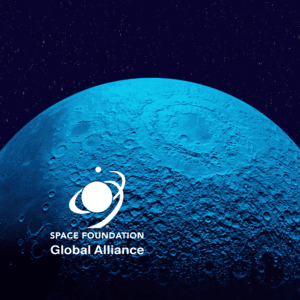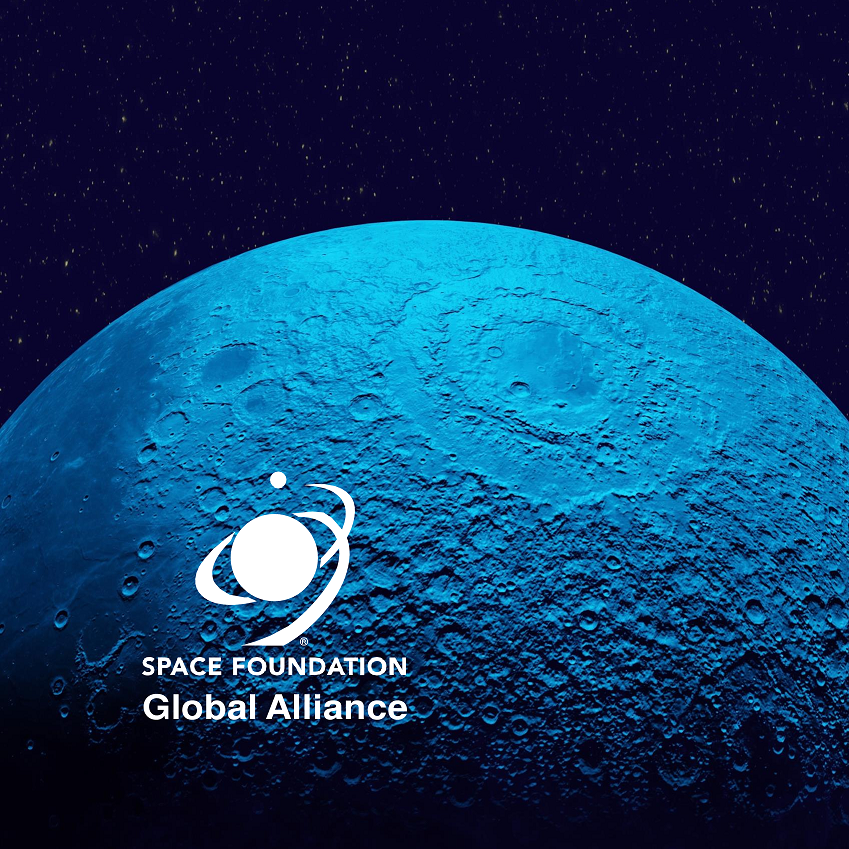 How do investors find founders to invest in?  How do founders find investors?  What are some tips for raising capital…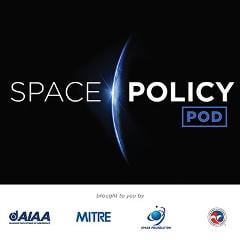 Episode 15 features Karl Rodrigues, Executive Director for International and National Engagement at the Australian Space Agency. Mr. Rodrigues is…
This Space Briefing Book is a primer and reference guide on the organizations, laws and regulations, technologies, and factors in modern space operations. It is designed to support and inform legislators and staff, journalists, and others whose work holds a nexus to space.
Strategic Operations Team, Washington, D.C.
1700 North Moore Street
Suite 1105
Arlington, VA 22209
+1.202.618.3060
+1.800.691.4000
Thomas Dorame, Vice President - Strategic Operations
Megan Wenrich, Manager - Washington, D.C., Operations
Elizabeth Anderson, Government Affairs Associate