Thank you for your interest in Space Foundation and our mission. Space advancement and exploration will always be a cornerstone of what we believe is important to support. We invite fellow space explorers to join us.
Our headquarters volunteer opportunities vary! Please reach out to our volunteer team with your interests in volunteering, and a bit about your skills and background. We will reach out to you and keep you in mind for volunteer opportunities that do arise throughout the year. Space Foundation is always looking for new volunteers for the Space Symposium as well. This is an annual event that happens each April timeframe here in Colorado Springs. We are happy to share details on those volunteering opportunities also. Reach out with your interest in volunteering now.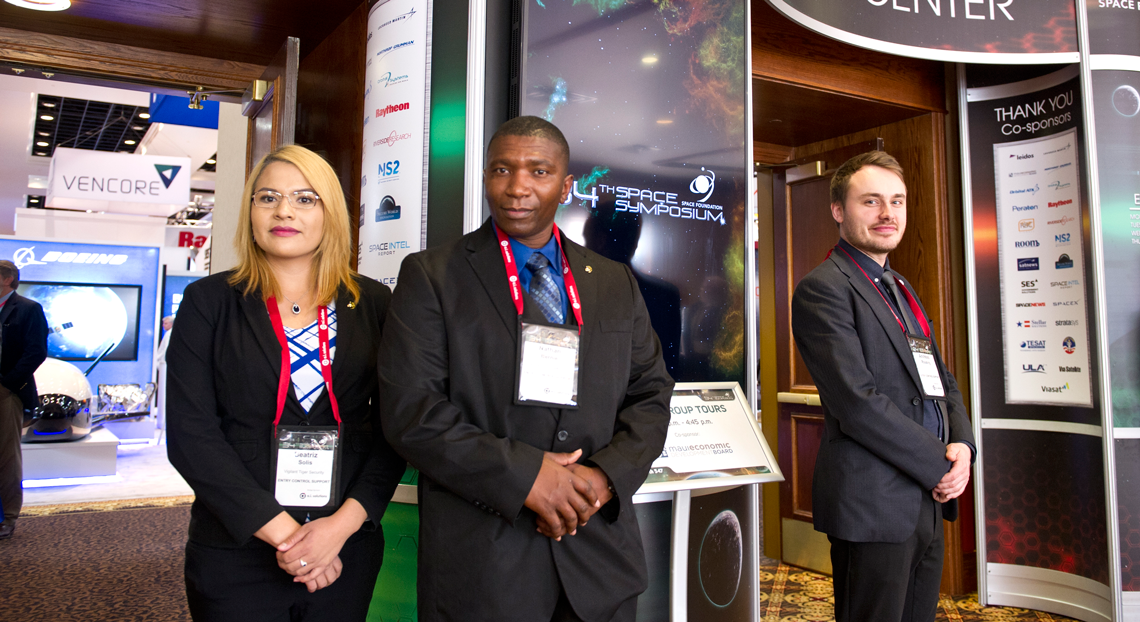 Have a positive impact on the exploration of space and the global benefits space provides
Meet and work with influential space leaders
Integrate volunteering with your education, professional training or career advancement
Enhance your knowledge of space sectors, programs and organizations
Earn recognition throughout the year with various incentives
Year-Round & Project-Based Volunteer Opportunities
Our volunteer opportunities are always changing and evolving. The best way to find out more about volunteering with Space Foundation is to reach out to [email protected]. Our volunteer team will be happy to chat with you about your interests, skill sets, and how you may come to support our mission through volunteering. We sometimes have projects that need support, some offsite events, such as Space Symposium, and other educational enterprises and opportunities.
Thank you for your interest in Space Foundation and how you may be able to support us through volunteering. We truly do look forward to talking with you more.