Report from Headquarters
---
Colorado Space Luncheon Sees Bill Signed
Written by: developer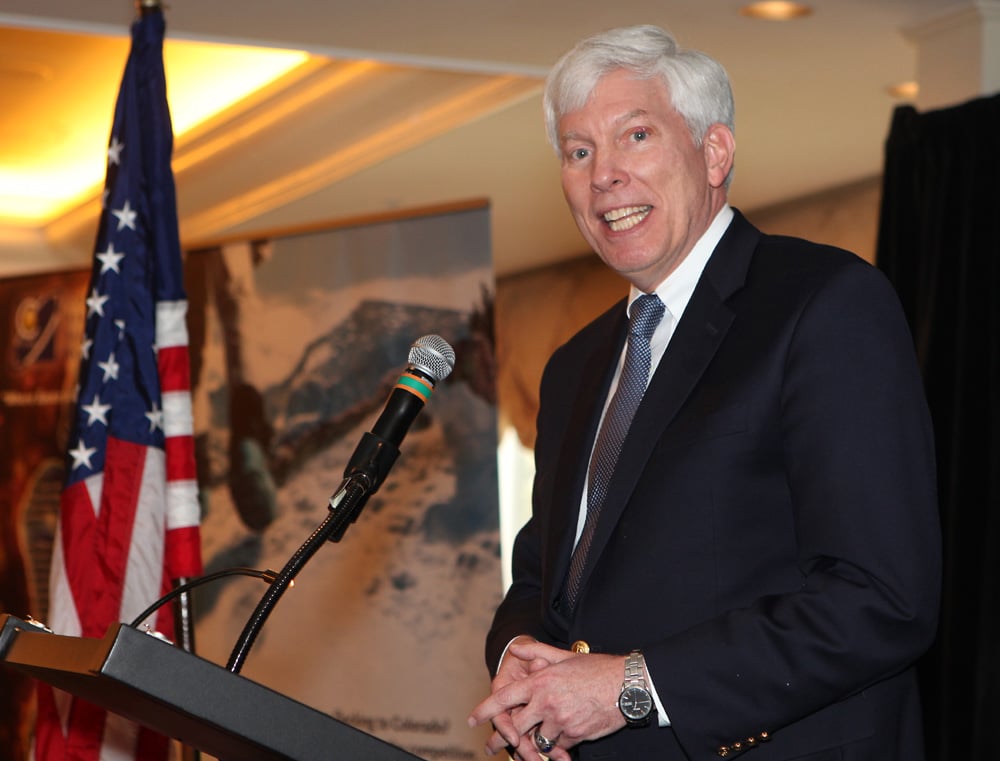 The 28th National Space Symposium put the spotlight on the Colorado space industry with a special luncheon, co-sponsored by the Space Foundation, the Colorado Space Business Roundtable, the Colorado Space Coalition and the Greater Colorado Springs Chamber and EDC, that featured remarks from The Honorable John W. Hickenlooper, governor of the State of Colorado, and Dr. George C. Nield, associate administrator for commercial space transportation, Federal Aviation Administration.
Speaking on the importance of space to Colorado, Hickenlooper said the state has the second largest aerospace workforce in the U.S. and is well positioned to become a national and international leader in horizontal take-off commercial spaceflight. Additionally, he said, eight of the nation's top aerospace contractors already have operations in Colorado and Denver alone has the highest concentration of private sector aerospace employment in the country.
Hickenlooper signed SB12-035, Spaceflight Entity Limited Liability, into law at the luncheon. The bill was sponsored by Sen. Mary Hodge and Rep. Bob Gardner. To underscore the cooperative effort that led to the bill's passage, Hickenlooper called all the parties involved to the stage for the historic signing.
Nield, who has responsibility for the airspace through which spacecraft must travel before leaving the atmosphere, spoke about the FAA's role in commercial space.
See photos here.
Pictured, above: Nield; below; Hickenlooper signs bill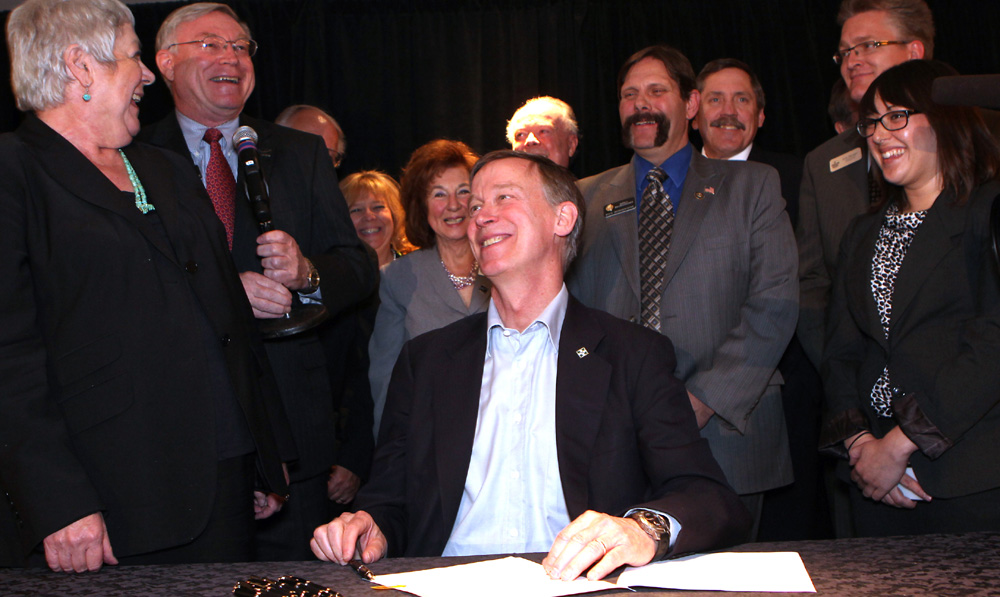 This article is part of Space Watch: May 2012 (Volume: 11, Issue: 5).
---
Posted in Report from Headquarters