Report from Headquarters
---
Elliot Pulham Emcees National Rotary Gala
Written by: developer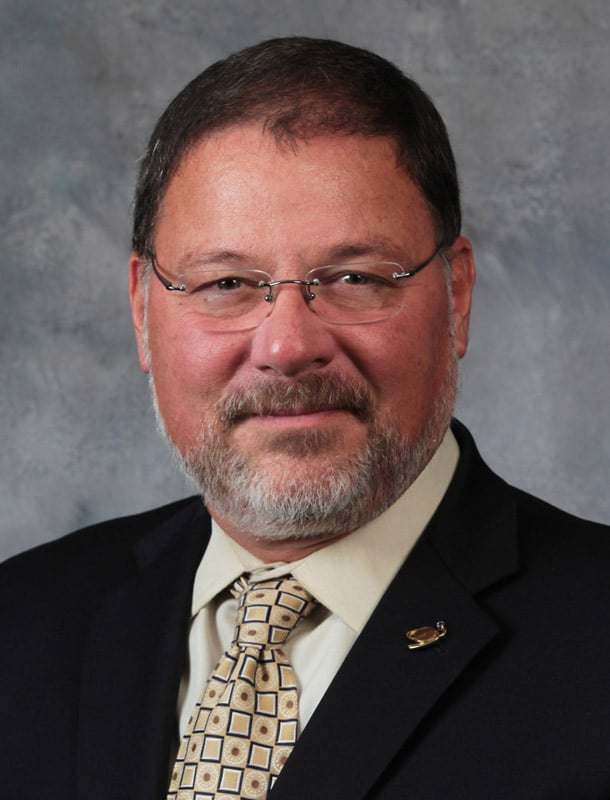 Space Foundation CEO Elliot Pulham acted as emcee for the Rotary National Award for Space Achievement (RNASA) Foundation gala at the Houston Hyatt Regency honoring Johnson Space Center Director Capt. Michael Coats, USN, Ret. Coats was presented with the National Space Trophy by former NASA administrator Dr. Mike Griffin and former director of Kennedy Space Center William Parsons, both of whom nominated Coats for the award.
In 1985, the Rotary National Award for Space Achievement (RNASA) Foundation was founded by the Space Center Rotary Club of Houston, Texas, to coordinate an annual event to recognize outstanding achievements in space and create greater public awareness of the benefits of space exploration. Each year since 1987, the Foundation has presented the National Space Trophy to an outstanding American who has made major contributions to our nation's space program.
Pulham has a long history with the organization. He serves on the National Board of Advisors of the Rotary National Awards for Space Achievement (RNASA) Foundation and is a recipient of the rarely awarded RNASA Foundation Space Communicator Award – an honor he shares with such legendary communicators as CBS anchorman Walter Cronkite, CNN anchorman Miles O'Brien and astrophysicist Dr. Neil deGrasse Tyson.
Learn more about RNASA at www.rnasa.org.
This article is part of Space Watch: May 2012 (Volume: 11, Issue: 5).
---
Posted in Report from Headquarters