Partner News
---
The SI Acquires Applied Communication Sciences
Written by: developer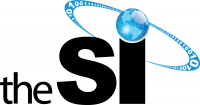 CHANTILLY, Va. (May 15, 2013) – The SI Organization, Inc. (the SI) today announced it has acquired Applied Communication Sciences (ACS), a leading provider of applied research, technical consulting and technology solutions to U.S. defense and intelligence agencies, U.S. civil government organizations, and commercial customers.
Formerly the research and engineering arm of Telcordia Technologies and with its origins tracing back to Bell Laboratories, ACS was established in January 2012 to mitigate any U.S. government concerns arising from the concurrent acquisition of Telcordia by Swedish-based Ericsson. ACS's key capability areas include cyber security and information assurance, network and operations, data analytics, advanced software and methodologies, wireless and mobility, application engineering and integration, smart grid, and optical networking and quantum technologies.
"With ACS, we are acquiring a technology company with a focus on cyber security, network communications and other leading-edge technologies key to critical infrastructure protection and optimization," said Bill Graham, President and CEO of the SI. "In light of the unique nature of much of ACS's work, acquisition by a U.S. owner will strengthen relationships with many U.S. government clients."
Headquartered in Basking Ridge, N.J., ACS develops technologies that enable government agencies, telecom carriers, power utilities and commercial enterprises to fully exploit and secure the future of information and communications technologies.
"Both our clients and our employees significantly benefit from this acquisition," said Brent Greene, ACS's Chief Executive Officer. "In the SI, it is clear we have found a strong fit for our unique culture of innovation."
About the SI
The SI is a leading provider of full life cycle, mission-focused systems engineering and integration capabilities to the U.S. Intelligence Community, Department of Defense and other agencies. Its scalable systems engineering platform for modeling, simulation and analysis helps customers baseline requirements, optimize resources and manage risk. The company has over 40 years of experience successfully delivering complex, system-of-systems technology solutions. The SI employs approximately 2,000 people, with major locations in Chantilly, Va.; Denver; Laurel, Md.; Los Angeles; and Valley Forge, Pa. For more information, visit www.thesiorg.com.
# # #
CONTACT:
The SI Organization, Inc.
Brad Wolf
484-687-6327
[email protected]
Applied Communication Sciences
Craig Vielguth
908-748-2600
[email protected]
---
Posted in Partner News