Partner News
---
L-3 Telemetry-West Introduces New Telemetry, Command & Ranging Solutions for Commercial Satellites
Written by: developer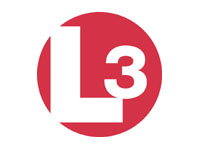 SAN DIEGO, Calif. (March 3, 2014) – L-3 Telemetry-West (L-3 TW) announced today that it is now supplying commercial GEO satellite Telemetry, Command & Ranging (TC&R) solutions featuring its new CTKu-900 and CRKu-900 transmitter/receiver products. These highly advanced components are the newest additions to the company's growing portfolio of Telemetry, Tracking & Control (TT&C) products for the commercial satellite marketplace and offer a faster delivery and increased performance solution.
Larry Dobbs, director of business development for space products at L-3 TW, said, "With the introduction of our new CTKu/CRKu-Band products, we are pleased to be offering an on-orbit, frequency-agile solution that supports various operational modes, as well as the requirements mandated by new GEO satellite applications."
Incorporating a blend of digital signal processing and L-3 TW's proprietary RF ASIC design, the two products provide the flexibility of high-resolution, in-flight frequency agility and commandable data rates, while avoiding traditional fractional spurs.
All transmitter and receiver features were strategically designed to meet the demands of the fast-paced commercial satellite market and achieve a shorter delivery lead time. The CTKu-900 and CRKu-900 are fully qualified designs and can be provided either in a stand-alone configuration or in conjunction with one another.
L-3 Telemetry-West (L-3 TW) is a premier provider of flight hardware and systems solutions for telemetry, tracking, command & control; flight termination; and secure mission data transmission in the satellite, launch vehicle, weapons, aircraft and UAV markets. L-3 TW's products are utilized across a uniquely diverse applications set, including spacecraft command and control, on-orbit operations, launch support and monitoring, missile defense, flight testing, weapons test and development, surveillance and detection, and general-purpose data acquisition. To learn more about L-3 TW, please visit the company's website at www.L-3com.com/TW.
Headquartered in New York City, L-3 employs approximately 48,000 people worldwide and is a prime contractor in C3ISR (Command, Control, Communications, Intelligence, Surveillance and Reconnaissance) systems, platform and logistics solutions, and national security solutions. L-3 is also a leading provider of a broad range of electronic systems used on military and L-3 TW Introduces New TC&R Solutions for Commercial Satellites Page 2 commercial platforms. The company reported 2013 sales of $12.6 billion. To learn more about L-3, please visit the company's website at www.L-3com.com.
Safe Harbor Statement Under the Private Securities Litigation Reform Act of 1995
Except for historical information contained herein, the matters set forth in this news release are forward-looking statements. Statements that are predictive in nature, that depend upon or refer to events or conditions or that include words such as "expects," "anticipates," "intends," "plans," "believes," "estimates," "will," "could" and similar expressions are forward-looking statements. The forward-looking statements set forth above involve a number of risks and uncertainties that could cause actual results to differ materially from any such statement, including the risks and uncertainties discussed in the company's Safe Harbor Compliance Statement for Forward-Looking Statements included in the company's recent filings, including Forms 10-K and 10-Q, with the Securities and Exchange Commission. The forward-looking statements speak only as of the date made, and the company undertakes no obligation to update these forward-looking statements.
# # #
Contact: James Yates
Vice President, Business Development
L-3 Telemetry-West
858-694-7500
For Immediate Release
---
Posted in Partner News