Partner News
---
L-3 Telemetry-West Introduces Next-Generation Command Decryption Solution
Written by: developer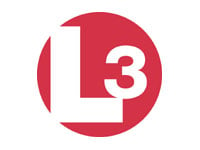 SAN DIEGO, Calif. (April 9, 2014) – L-3 Telemetry-West (L-3 TW) has introduced its next-generation Command Decryption Unit (CDU-200/KIR-200), a lightweight, proven, low-risk security solution for satellite command links.
This product introduction is the latest in L-3 TW's long and rich heritage of providing cryptographic communications devices for U.S. Department of Defense (DoD), as well as commercial space applications.
The CDU-200/KIR-200 allows customers to easily transition to the new Advanced Encryption Standard (AES) for future commercial satellite command decryption and is a direct replacement for L-3 TW's current decryption product, the CDU-100.
In addition, the CDU-200/KIR-200 is available in a new configuration that can be used for Secret and Below (SAB) applications for certain customers.
"Our primary design goal was to make sure the CDU-200/KIR-200 serves as a simple drop-in replacement for our current CDU-100 product," said Larry Dobbs, director of business development for space products at L-3 TW. "We are committed to providing a seamless upgrade path for our customers that ensures flawless performance with existing satellite interfaces."
L-3 Telemetry-West (L-3 TW)is a premier provider of flight hardware and systems solutions for telemetry, tracking, command & control; flight termination; and secure mission data transmission in the satellite, launch vehicle, weapons, aircraft and UAV markets. L-3 TW products are utilized across a uniquely diverse applications set, including spacecraft command and control, on-orbit operations, launch support and monitoring, missile defense, flight testing, weapons test and development, surveillance and detection, and general-purpose data acquisition. To learn more about L-3 TW, please visit the company's website at www.L-3com.com/TW.
Headquartered in New York City, L-3 employs approximately 48,000 people worldwide and is a prime contractor in aerospace systems and national security solutions. L-3 is also a leading provider of a broad range of communication and electronic systems and products used on military and commercial platforms. The company reported 2013 sales of $12.6 billion. To learn more about L-3, please visit the company's website at www.L-3com.com.
Safe Harbor Statement Under the Private Securities Litigation Reform Act of 1995
Except for historical information contained herein, the matters set forth in this news release are forward-looking statements. Statements that are predictive in nature, that depend upon or refer to events orconditions or that include words such as "expects," "anticipates," "intends," "plans," "believes," "estimates," "will," "could" and similar expressions are forward-looking statements. The forward-looking statements set forth above involve a number of risks and uncertainties that could cause actual results to differ materially from any such statement, including the risks and uncertainties discussed in the company's Safe Harbor Compliance Statement for Forward-Looking Statements included in the company's recent filings, including Forms 10-K and 10-Q, with the Securities and Exchange Commission. The forward-looking statements speak only as of the date made, and the company undertakes no obligation to update these forward-looking statements.
# # #
Contact:
James Yates
Vice President, Business Development
L-3 Telemetry-West
858-694-7500
---
Posted in Partner News