Space Symposium
---
Symposium Panel Examines Big Data and the Future of Space
Written by: developer
The world's top civil, military and commercial space leaders will be at the Space Foundation's 33rd Space Symposium, April 3-6, at The Broadmoor in Colorado Springs, Colo., USA.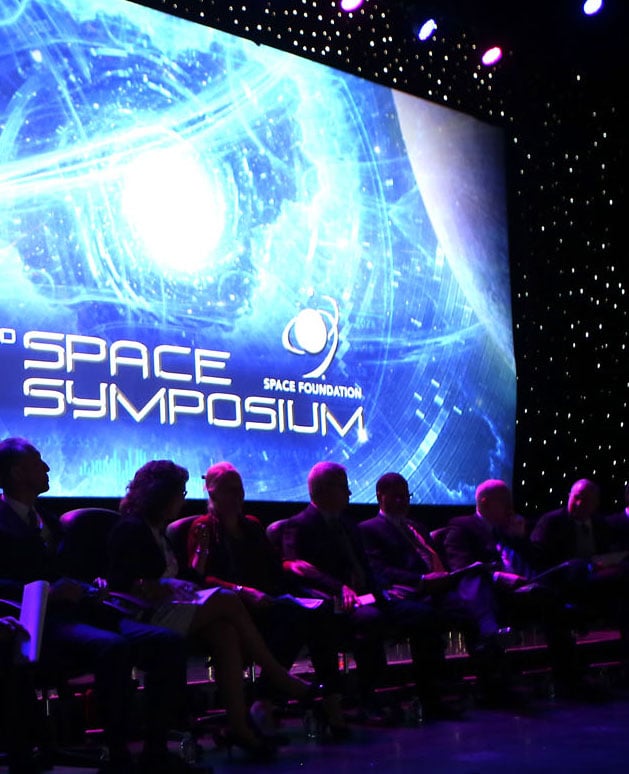 The four-day Symposium is the leading international space conference for discussing the most pressing global space issues. One topic of discussion will be Big Data and the Future of Space. Moderated by Dylan Taylor, President and Chief Operation Officer, Colliers International, the panelists will include:
Jason Andrews, Chief Executive Officer, Spaceflight Industries
Zachary Bogue, Co-Managing Partner, Data Collective
Lars Dyrud, Ph.D, Chief Executive Officer, OmniEarth Inc.
Jane Poynter, Chief Executive Officer, World View
Jeffrey Tarr, President and Chief Executive Officer, DigitalGlobe
Early Registration Discount
A discount on standard industry registration is now in effect for registration paid by Jan. 20, 2017. Visit www.SpaceSymposium.org for complete conference information and secure online registration. The registration discount does not apply to contractors who work for or with the government or military.
Sponsorship
Co-sponsors for the 33rd Space Symposium include: AGI; Blue Origin; Boeing; Colorado Space Coalition; Dynetics; El Pomar Foundation: Inmarsat; Lockheed Martin; Northrop Grumman; Raytheon; Secure World Foundation; SES Government Solutions; Stellar Solutions; SpaceX; Spincraft; United Launch Alliance (ULA).
This article is part of Space Watch: January 2017 (Volume: 16, Issue: 1).
---
Posted in Space Symposium