Partner News
---
UNOOSA and Sierra Nevada Corporation announce Call for Interest to provide landing site for Dream Chaser® spacecraft mission
Written by: Space Foundation Editorial Team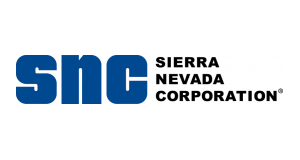 WASHINGTON D.C./VIENNA, 22 October 2019 (United Nations Information Service) —The United Nations Office for Outer Space Affairs (UNOOSA) and Sierra Nevada Corporation (SNC) announced the opening of a Call For Interest (CFI) for UN Member States to provide a landing site for the Dream Chaser on its return from a mission
expected to occur around 2024.
UN Member States will have the opportunity to apply to provide payloads or experiments to be accommodated on the mission, enabling them to fly in low-Earth orbit via the SNC's Dream Chaser. Selected payloads must contribute to the attainment of one or more of the Sustainable Development Goals (SDG). UNOOSA and SNC are currently working on the Announcement of Opportunity for this chance to provide experiments.
The Dream Chaser can carry a variety of payloads, such as individual powered, pressurized payloads, externally mounted payloads and externally deployed payloads, like cubesats. For this mission, the team is targeting to support a combination of 35 payloads, but a final decision will be made following the evaluation of the submissions.
As part of UNOOSA's Access to Space 4 All initiative, this mission will provide teams from all over the world with the opportunity to launch their experiments in orbit free of charge, fostering technological learning and capacity-building. This will also be the first-ever space mission dedicated to the SDGs.
Simonetta Di Pippo, Director of UNOOSA, said: "This collaboration with SNC is part of UNOOSA Access to Space 4 All Initiative, which includes research and orbital opportunities for UN Member States to access space through partnerships with space agencies, private companies and a research centre. UNOOSA will continue to build and expand the Initiative to ensure that the benefits of space, in particular for sustainable development, are truly accessible to all".
"At SNC, through Dream Chaser and our other programs, we are redefining how humanity reaches, explores and utilizes space," said SNC owner and CEO Fatih Ozmen. "This partnership with the United Nations is a perfect example of that. We think space should be affordable and accessible to all, and that ultimately it's a way to bring the world and its cultures together."
* * * * *
For more information, please contact:
Ottavia Pesce
United Nations Office for Outer Space Affairs (UNOOSA)
Telephone: (+43 699) 1459 8718
Email: [email protected]
and
Kimberly Schwandt
Sierra Nevada Corporation
Telephone: +1 720 407 3192
Email: [email protected]
---
Posted in Partner News