Partner News
---
SNC's Dream Chaser® Spaceplane's Shooting Star Arrives in Colorado for Integration
Written by: Space Foundation Editorial Team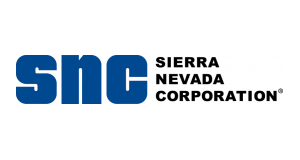 Transport Vehicle Passed Critical Testing on Accelerated Timeline
SPARKS, Nev. (May 14, 2020) – Sierra Nevada Corporation (SNC), the global aerospace and national security leader owned by Eren and Fatih Ozmen, received its Shooting Star transport vehicle at the company's Colorado production facility, marking the beginning of a key integration phase. This phase includes installation of the SNC-built Passive Common Berthing Mechanism that will allow SNC's Dream Chaser Tenacity spaceplane, the first orbital vehicle in the company's Dream Chaser fleet, to berth to the International Space Station.
Shooting Star is a 16-foot tall attachment to Dream Chaser that has capacity for more than 10,000 pounds of additional payloads to the International Space Station. It represents the first composite pressure vessel ever test-verified for visiting the International Space Station.
"This is a landmark milestone, not only for SNC, but for all of space exploration," said SNC owner and CEO, Fatih Ozmen. "This state-of-the-art, mission-ready structure is a testament to SNC's ability to deliver more capabilities to our customer without compromising on design."
Built primarily from advanced composite materials, Shooting Star has a high strength-to-weight ratio, allowing it to achieve a high payload capacity to the space station. The structure was manufactured by subcontractor Applied Composites to SNC's design requirements and recently shipped from its San Diego, California facility, to Louisville, Colorado, where it will be integrated by SNC.
"I am very proud of both Applied Composites and my team," said former NASA space shuttle commander and retired USAF pilot Steve Lindsey, now senior vice president of strategy for SNC's Space Systems business area. "Not only did they complete crucial testing for Shooting Star on an accelerated timeline ahead of Shooting Star's arrival in Louisville, but they innovated an entirely new approach to maintain the safety of both teams throughout the COVID-19 crisis."
Shooting Star will now undergo integration with its subsystems before being delivered to NASA's Plum Brook Station in Cleveland, Ohio for testing to ensure it can withstand both launch and space environments.
Dream Chaser is under contract with NASA for at least six cargo resupply and return service missions to the International Space Station under the Commercial Resupply Services 2 (CRS-2) contract. The Dream Chaser and attached Shooting Star transport vehicle can carry up to 12,000 pounds of supplies and other cargo, and returns delicate science to Earth with a gentle runway landing. Shooting Star also allows disposal services for the space station, and for these disposal missions, separates from Dream Chaser and disintegrates upon re-entry into Earth's atmosphere.
About Dream Chaser Spacecraft
Owned and operated by SNC, the Dream Chaser spacecraft is a reusable, multi-mission space utility vehicle. It is capable of transportation services to and from low-Earth orbit and is the only commercial, lifting-body vehicle capable of a runway landing. The Dream Chaser Cargo System was selected by NASA to provide cargo delivery and disposal services to the International Space Station under the Commercial Resupply Services 2 (CRS-2) contract. All Dream Chaser CRS-2 cargo missions are planned to land at Kennedy Space Center's Shuttle Landing Facility.
About Sierra Nevada Corporation
Owned by Chairwoman and President Eren Ozmen and CEO Fatih Ozmen, SNC is a trusted leader in solving the world's toughest challenges through best-of-breed, open architecture engineering in Space Systems, Commercial Solutions, and National Security and Defense. SNC is recognized among the three most innovative U.S. companies in space, as a Tier One Superior Supplier for the U.S. Air Force, and as one of America's fastest growing companies. SNC's 55-year legacy of state-of-the art civil, military and commercial solutions includes delivering more than 4,000 space systems, subsystems and components to customers worldwide, and participation in more than 450 missions to space, including Mars.
Photo and Video FTP:
Username: HZNLWXKPGK
Password: DK6Pdirz
Photo cutline: SNC's Shooting Star Transport Vehicle for the Dream Chaser® Spaceplane Arrives in Colorado
MEDIA CONTACT:
Kimberly Schwandt
(O) 720-407-3192
[email protected]
---
Posted in Partner News