Partner News
---
Ball Aerospace Names Deirdre M. Walsh Vice President of Washington DC Operations
Written by: Space Foundation Editorial Team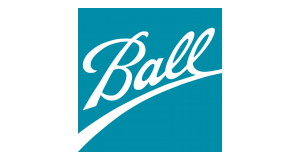 BROOMFIELD, Colo., May 22, 2020 — Ball Aerospace has selected Deirdre M. Walsh, former chief operating officer of the Office of the Director of National Intelligence (ODNI), to serve as vice president, Washington Operations, effective late June. Walsh will lead the creation and execution of government relations strategies to enhance Ball Aerospace's reputation and strategic positioning in the industry as a trusted mission partner.
"Deirdre is a respected executive leader with an impeccable record of solving complex challenges through strong, collaborative relationships, trusted communications and a passion and dedication for mission success," said Rob Strain, president, Ball Aerospace. "She brings extensive government and legislative affairs experience to her new role as the company's senior executive in the Washington, DC area. We are thrilled to welcome her to Ball."
As COO of ODNI, Walsh led the ODNI in its transformation to better integrate and unify the nation's intelligence community priorities and strategies. Prior to her most recent role, Walsh served as director of Legislative Affairs at ODNI from 2014- 2017 and as deputy director of the Office of Congressional and Public Affairs for the National Reconnaissance Office from 2012-2014. Walsh is a recognized leader in the Intelligence Community, showing a steadfast commitment to serving and supporting the nation and warfighter throughout her career. She received the U.S. Distinguished Presidential Rank Award in 2019; as well as various Intelligence Community accolades for her leadership of the Legislative Affairs community, including her leadership of a Community-wide team supporting the reauthorization of critical surveillance legislation.
Powered by endlessly curious people with an unwavering mission focus, Ball Aerospace pioneers discoveries that enable our customers to perform beyond expectation and protect what matters most. We create innovative space solutions, enable more accurate weather forecasts, drive insightful observations of our planet, deliver actionable data and intelligence, and ensure those who defend our freedom go forward bravely and return home safely. Go Beyond with Ball.® For more information, visit www.ball.com/aerospace or connect with us on Facebook or Twitter.
About Ball Corporation
Ball Corporation supplies innovative, sustainable aluminum packaging solutions for beverage, personal care and household products customers, as well as aerospace and other technologies and services primarily for the U.S. government. Ball Corporation and its subsidiaries employ more than 18,300 people worldwide and reported 2019 net sales of $11.5 billion. For more information, visit www.ball.com, or connect with us on Facebook or Twitter.
Media Contact: Joanna Climer
(303) 939-7041, [email protected]
Investor Relations: Ann Scott
(303) 460-3537, [email protected]
---
Posted in Partner News