Space Certification Program
---
Space Foundation Names Aspen Laser Systems, LLC as Space Certification Program Partner
Written by: Space Foundation Editorial Team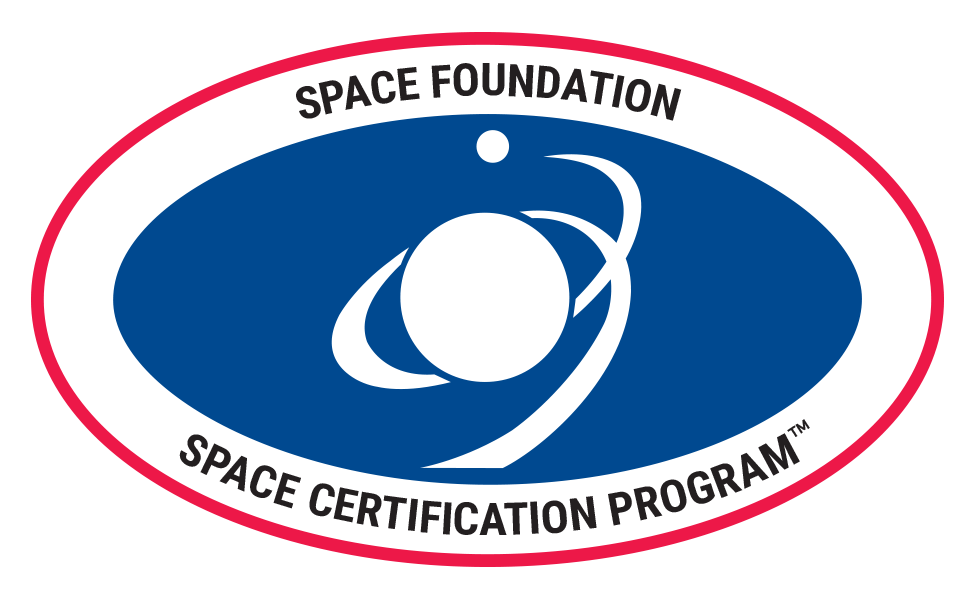 Targeted Laser Therapy Adapted From Technology Devised for NASA
Treats conditions such as arthritis, tendonitis, and acute joint or muscle injuries
Provides new option for helping patients with pain management and recovery
Triggers a cellular response, stimulating the body to heal itself
COLORADO SPRINGS, Colo. — Feb. 8, 2021 — Space Foundation, a nonprofit advocate organization founded in 1983, today announced Aspen Laser Systems, LLC as the most recent company to become a Space Certification partner. Aspen Laser Systems has adapted a technology originally developed for NASA into a method of delivering noninvasive and painless light-based photobiomodulation (PBMT) therapy treatment for conditions such as arthritis, tendonitis, and acute joint or muscle injuries.
Space Certification Program awards a "seal of approval" to commercial companies that demonstrate products and services in technology, data, education and creative markets that originate from space technology and are a source of inspiration for discoveries and innovations in the global space ecosystem. Today, every community, infrastructure, and aspect of modern life is either profoundly dependent on or indirectly affected by space-related innovations.
Aspen Laser President Charles Vorwaller commented on the partnership saying, "Aspen Laser is extremely proud of our new relationship with Space Foundation. Our company and products will benefit greatly from this unique recognition, and we firmly believe that our consistent use of the Space Certification Program and official seals will expand the awareness of photobiomodulation. The Aspen Laser products are a great addition for any healthcare professional, whether experienced or just starting out with photobiomodulation."
Carah Barbarick, space awareness programs manager at Space Foundation, also shared, "Aspen Laser Systems is an exciting addition to our Space Certification partners. With a focus on raising the standards in medical care, they are using space technology to improve the lives of all their patients, both human and animal."
Therapeutic Technology Developed for NASA Evolved for Clinical Use
The National Aeronautics and Space Administration (NASA) became involved in research utilizing light therapy beginning in the 1990s, with many of these findings being a springboard for additional scientific and clinical studies. In 1993, Quantum Devices, Inc. developed an LED for NASA to use in their plant growth experiments. These experiments demonstrated that red LED wavelengths could boost plant growth. Coincidentally, the scientists noticed that their own skin lesions began to heal faster as well. NASA subsequently began to study the use of LED and infrared wavelengths to increase the metabolism of human cells and for medical uses to improve healing for astronauts in space.
Many medications (RX and OTC) and therapy products treat symptoms that only provide temporary relief or short-term benefits. In contrast, PBMT is a preferable treatment because it provides energy through specific wavelengths of light that penetrate inside the body and into damaged and unhealthy cells, triggering a chemical response within the cells that result in stimulating the body to heal itself.
Aspen Laser Systems, LLC was founded by Vorwaller in 2014 with the mission to provide technology for medical doctors and therapists to use in helping their patients with better pain management and a faster recovery. Aspen Laser is an FDA-registered medical device company specializing in photomedicine with a unique focus and expertise in photobiomodulation which is an alternative to pharmaceuticals and other therapeutic modalities.
According to Vorwaller, "We became aware of the research that NASA was doing in the early 1990s initially using LED low level light therapy. Today, the Aspen Laser products are the result of an evolution from this early technology. Over time, we increased the power level of the diodes, added additional infrared wavelengths, and concentrated the light output, resulting in targeted laser therapy that provides a higher concentration of light energy into an area of the body that requires it, due to localized pain or injury."
Aspen Laser Systems' national headquarters is based in Lindon, Utah, with an additional location in Ft. Pierce, Florida. Learn more about the company and its products at www.aspenlaser.com/. Additional information can also be found at the Aspen Laser University website at www.aspenlaseru.com/.
About Space Foundation
Space Foundation is a nonprofit advocate organization founded in 1983, offering a gateway to education, information and collaboration for space exploration and space-inspired industries that drive the global space ecosystem. Center for Innovation and Education is a lifelong learning platform, offering workforce development and economic opportunity for students, teachers, entrepreneurs and professionals. Symposium 365 is the premier source for media and events, offering authoritative news and information and venues for networking and conducting business — including the world-renowned annual Space Symposium. Global Alliance is a collaborative forum, partnering with commercial, education and government stakeholders for open dialogues and joint programs around the world. Visit Space Foundation at www.SpaceFoundation.org, and follow us on Facebook, Twitter, Instagram, LinkedIn and YouTube.
About Aspen Laser Systems, LLC
Aspen Laser Systems, LLC is a medical device company and emerging global leader in innovative photomedicine technology with a focus on photobiomodulation. Representing management with over 33 years of experience, the company provides expertise in design, manufacturing, production, and regulatory compliance. The company partners with healthcare professionals to bring the best and newest technology, with advanced training and support, that maximizes clinical and financial outcomes. In 2020, the company earned a ranking on the INC 5000 list for the first time and was the only medical laser company on the list.
###
All brand names and product names are trademarks or registered trademarks of their respective companies.
Tags: Space Foundation, Space Certification, Aspen Laser Systems, LED light therapy, LLT, photobiomodulation, PBMT, photomedicine, space ecosystem, space technology, space innovation
Media Contacts:
Rich Cooper
Vice President, Strategic Communications & Outreach
Space Foundation
(202) 596-0714
[email protected]
Dottie O'Rourke
TECHMarket Communications
(650) 344-1620
[email protected]
Justin Vorwaller
Chief Operating Officer
Aspen Laser, LLC
(385) 505-6355
[email protected]
---
Posted in Space Certification Program