Partner News
---
Ozmens' SNC Again Supports Safe Mars Landing for NASA Rover
Written by: Space Foundation Editorial Team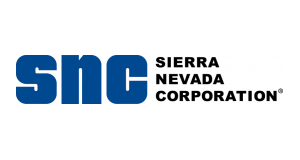 14th Mars Mission for SNC Brings Perseverance to Mars Surface
SPARKS, Nev. (February 23, 2021) – Sierra Nevada Corporation (SNC), the global aerospace and national security leader owned by Eren and Fatih Ozmen, once again supported the successful landing of a rover onto the Mars surface. SNC provided the descent brake mechanism and other critical technology for NASA's Perseverance rover, marking the company's 14th mission to the red planet. 
"SNC has vast experience with supplying subsystems and components for long-duration space missions," said Fatih Ozmen, SNC CEO. "We take tremendous pride in every mission we support and are excited and honored to be supporting NASA on another historic mission."
As the rover began its descent to Mars, the SNC-engineered descent brake mechanism slowly guided the rover to the surface during the sky crane maneuver phase of the landing sequence. The mechanism ensured that Perseverance was lowered at the correct speed to both provide a soft landing, and allow the sky crane to preserve enough fuel for it to safely exit the landing area.
Without this mechanism, which was first used to lower NASA's Curiosity rover to the Mars surface, the rover could have been damaged before ever starting to explore the Mars surface.
SNC has eight mechanisms onboard the rover that are used in 17 different applications. These will be utilized at various points throughout the rover's life on the Martian surface, including deployment of the first aircraft on another planet.
The Perseverance rover is carrying Ingenuity, a helicopter that will perform the first experimental flight test at Mars. SNC's gearmotors will carefully rotate the rover's deployment system bringing the helicopter to its position before deployment to the surface. 
"The work of SNC components continues after landing," said Janet Kavandi, Executive Vice President of SNC's Space Systems business area. "We are also playing a crucial role in getting Ingenuity deployed to the surface for its historic flight in the coming weeks." 
Mars 2020's main goal is to seek signs of ancient life and collect samples of rock and regolith (broken rock and soil). Subsequent NASA missions, in cooperation with ESA (European Space Agency), would send spacecraft to Mars to collect these sealed samples from the surface and return them to Earth for in-depth analysis. SNC also supplied a variety of gearmotors to assist in this part of the rover's mission as it drills and analyzes the surface of Mars.
About Sierra Nevada Corporation (SNC)
Owned by Chairwoman and President Eren Ozmen and CEO Fatih Ozmen, SNC is a trusted leader in solving the world's toughest challenges through best-of-breed, open architecture engineering in Space Systems, Commercial Solutions, and National Security and Defense. SNC is recognized among The Top 10 Most Innovative Companies in Space, as a Tier One Superior Supplier for the U.S. Air Force and is the only aerospace and defense firm selected as a 2020 US Best Managed Company. For nearly 60 years, SNC has delivered state-of-the-art civil, military and commercial solutions including more than 4,000 space systems, subsystems and components to customers worldwide, and participation in more than 450 missions to space, including to Mars.
###
MEDIA CONTACT:
Kimberly Schwandt
(O) 720-407-3223
[email protected]
---
Posted in Partner News