Partner News
---
TTTech Aerospace and RUAG Space selected by Maxar to supply TTEthernet network platform for NASA's Gateway
Written by: Space Foundation Editorial Team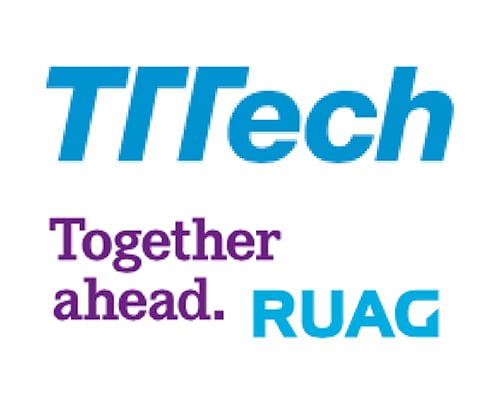 TTTech Aerospace together with RUAG Space, a strong design and manufacturing partner, will provide the TTEthernet network platform for the Power and Propulsion Element (PPE) for NASA's Gateway being designed and built by Maxar
PPE will be the main power source of Gateway, the orbiting cislunar outpost built by NASA and its many partners
TTEthernet was baselined by NASA and other space agencies for deep space missions and the related Artemis program
Vienna & Houston, TX/Zurich, February 24, 2021: TTTech Aerospace has been selected by Maxar Technologies (NYSE:MAXR) (TSX:MAXR) to provide the TTEthernet network platform for the Power and Propulsion Element (PPE) for NASA's Gateway. The PPE will provide power, maneuvering, attitude control and communications for the lunar orbiting outpost. Gateway is a foundational part of NASA's Artemis program, which aims to land the first woman and next man on the Moon by 2024 and eventually enable future crewed missions to Mars. TTTech Aerospace and RUAG Space will deliver the first equipment to Maxar in mid-2021.
"Maxar completed  the Systems Requirements Review for PPE, and we are now beginning to contract our sub-suppliers. We chose TTTech Aerospace because they can provide us with a complete, fault-tolerant, mature network solution allowing Maxar to implement our mission-critical applications. TTEthernet technology forms the backbone for inter-element data and network communications across the combined PPE-HALO spacecraft. We appreciate the support from their expert team," says Vince Bilardo, Senior Executive Director for NASA Programs at Maxar Technologies.
"We are very proud to be a part of the PPE and Gateway, and to be working together with Maxar on the critical deterministic communication system. TTTech Aerospace and RUAG Space, its partner for space products design and manufacturing, have proven experience in designing and delivering mission-critical systems and TTEthernet networks for space. TTTech Aerospace has a dedicated team of software and systems engineering experts at TTTech North America, in our Houston, Texas office. They are working closely with Maxar to find the best solution based on commercial off-the-shelf TTEthernet products for the exacting requirements of this demanding space project," explains Bob Richards, Vice President Space, TTTech North America.
The PPE will be integrated on the ground with Northrop Grumman's Habitation and Logistics Outpost (HALO) element of Gateway, and the combined PPE-HALO spacecraft will launch aboard a commercial heavy-lift rocket.
RUAG Space will provide space–qualified hardware
"In this project, RUAG Space brings together its strong expertise in space electronics engineering and manufacturing with TTTech's expertise in software, fault-tolerant systems and customized electronic chips. RUAG Space will provide space qualified hardware (electronic units) that enable the use of the highly reliable TTEthernet technology in space applications," says Luis De León Chardel, Executive Vice President ad interim at RUAG Space. The space hardware will be designed and produced in Vienna, Austria. For its entire electronics portfolio, RUAG Space offers a direct technical interface to U.S. clients in its office in Denver, Colorado.
TTTech Aerospace has developed a complete network solution
Together with its partner for space products design and manufacturing RUAG Space, TTTech Aerospace has developed a complete TTEthernet network solution to be applied for the PPE, consisting of switches, end systems (network interface cards), the related software elements as well as network configuration tools. The cards are integrated in a hosting unit to allow for easy installation in the spacecraft. Alongside the software elements and configuration tools, TTTech implements space products into the platform which are based on a proven chip. The solution supports the three configurable Ethernet traffic classes in a modular, compact and standardized design for maximum compatibility with Maxar's avionics system.
TTEthernet has been established as the International Avionics System Interoperability Standards (IASIS) by NASA and its partners for communication between all Gateway modules and visiting exploration vehicles, such as cargo vehicles and lunar landers. TTEthernet is a scalable, standards-based technology that uses time scheduling to deliver deterministic real-time communication. It guarantees the transmission of messages, even if one channel becomes faulty, thanks to safety features and redundancy management inherent in the network. TTEthernet allows scalability and lowers complexity by seamlessly accommodating the integration of additional modules into the PPE and Gateway networks. It enables safe and secure data transmission for spaceflight, allowing both critical applications such as control commands as well as other communication data (e.g. video telephony) to make use of one joint network.
About TTTech Aerospace
TTTech Aerospace provides deterministic embedded network and platform solutions for aerospace and space applications. Its products have already completed over 1 billion flight hours in Level A safety-critical applications like fly-by-wire, power systems, avionics, engine controls and environmental control systems. With TTTech Aerospace's products and services, customers can develop integrated, modular and scalable embedded platform systems with a lower total lifecycle cost. In addition, the company's proven solutions increase safety, fault-tolerance and availability, while also addressing complexity.
TTTech Aerospace is a business unit of TTTech Computertechnik AG, a technology leader in safety control platforms and real-time networks. TTTech is the innovator of Deterministic Ethernet and a driving force behind the IEEE TSN and the SAE Time-Triggered Ethernet standards. TTTech Computertechnik AG operates under the umbrella of the TTTech Group, a globally oriented group of high-tech companies, founded and headquartered in Vienna, Austria.
Web: https://www.tttech.com
About RUAG Space
RUAG Space is the leading supplier to the space industry in Europe, and has a growing presence in the United States. In total, RUAG Space has about 1,300 employees across six countries. RUAG Space develops and manufactures products for satellites and launch vehicles—playing a key role both in the institutional and commercial space market.
RUAG Space is part of RUAG International, a Swiss technology group focusing on the aerospace industry. Based in Zurich (Switzerland) and with production sites in 14 countries, the company is divided into four areas: Space, Aerostructures, MRO International and Ammotec. With its strategic focus on aerospace, the company will consist of the two segments Aerostructures and Space in the medium term. RUAG Space is Europe's leading supplier of products used in the aerospace industry. RUAG Aerostructures is a global first-tier supplier in aircraft structure construction. RUAG International employs around 6,000 people.
Web: www.ruag.com/space
Press Contacts:
TTTech Aerospace
Judith Lebic
Communication Expert
[email protected]
+43 1 585 34 34 0
RUAG Space
Philipp Bircher
Director Communication
[email protected]
+41 79 790 11 81
Christian Thalmayr
Communication
[email protected]
+43 1 801 99 2165
---
Posted in Partner News