Partner News
---
Sierra Space Advances its Storable Liquid Propulsion System
Written by: Space Foundation Editorial Team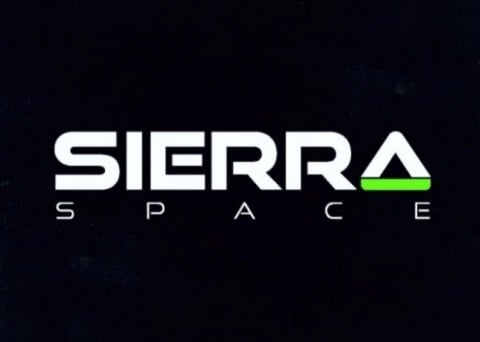 LOUISVILLE, Colo. (June 7, 2021) – Sierra Space, the new commercial space subsidiary of global aerospace and national security leader Sierra Nevada Corporation (SNC), successfully completed testing of its hypergolic, or storable, liquid rocket propulsion system for orbit transfer, maneuvering and guidance control. Sierra Space's patented VORTEX® engine cooling technology enables a compact and highly reliable propulsion system that can be stored for long periods of time on the ground and in space.
"We are excited to see Sierra Space's unique rocket engine technology continue to evolve and push the boundaries of innovation," said Tom Crabb, vice president of Sierra Space's Propulsion & Environmental Systems group. "This success validates our intent to expand a family of engines using hypergolic propellants in a vortex chamber. New capabilities in next-generation engines could include throttling and multi-thrust capability in a single thruster. We seek reliable and affordable solutions for our customers."
Sierra Space's VORTEX engine design promotes efficient, stable combustion while maintaining cool combustion chamber walls, enabling a more compact engine chamber while sustaining high-performance, and allowing rapid adaptation to multiple propellants.
The use of hypergolic propellants makes the propulsion system low-risk, extremely reliable and storable. Hypergolic propellants automatically ignite upon mixing, removing the mechanical complexity of the traditional ignition system. The new propulsion system can be scaled to suit a wide range of applications including upper stage boosters, missile systems, in-space propulsion, guidance, reaction control, extraterrestrial ascent and descent.
"The test campaign confirmed that these design improvements increased performance and we're really proud of that," said Dr. Marty Chiaverini, director of Propulsion Systems at Sierra Space. "It's a highly scalable design that will allow us to perform quick redesigns for multiple thrusts, while still offering stable combustion."
Sierra Space performed the hypergolic testing over a broad range of pressures and thrust levels, from 1,500 to 6,000 pounds of thrust. Other additional engines above 6,000 lbf thrust and thrusters less than 100 lbf are viable next options.
For more information, visit www.sncorp.com.
About Sierra Space 
Sierra Space is a new independent commercial space company, created from the space capabilities of Sierra Nevada Corporation (SNC). Leveraging breakthrough technologies including the Dream Chaser® spaceplane and expandable LIFE™ habitat, Sierra Space builds and delivers the future of space transportation, destinations and infrastructure for LEO commercialization. Its turnkey, space-as-a-service solutions are modular, scalable and reusable, opening space to new participants globally. With 30+ years of proven spaceflight heritage, Sierra Space has provided more than 4,000 systems, subsystems and components to customers worldwide, and participated in more than 500 missions to space, including to Mars. Sierra Space is a subsidiary of global aerospace and national security leader Sierra Nevada Corporation.
About Sierra Nevada Corporation (SNC)
Owned by Chairwoman and President Eren Ozmen and CEO Fatih Ozmen, SNC is a trusted leader in engineering answers to the world's toughest challenges, through customer-focused technologies and best-of-breed integrations in aerospace and defense and national security space. For nearly 60 years, SNC technology has delivered state-of-the-art civil, military and commercial solutions. SNC has received numerous awards and distinctions innovation, customer satisfaction and leadership including being named a US Best Managed Company for two consecutive years. In spring 2021, SNC announced the transition of its Space Systems business area to an independent commercial space company, Sierra Space.
###
MEDIA CONTACT:
Kimberly Schwandt
(O) 720-407-3223
[email protected]
---
Posted in Partner News