Partner News
---
Built by SNC, Largest Structure Ever Launched for Unmanned Mission Wraps Successful On-Orbit Research Operation for AFRL
Written by: Space Foundation Editorial Team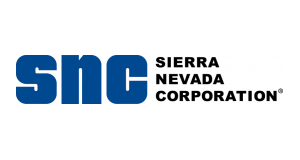 CENTENNIAL, Colo. (Sept. 21, 2021) – Global aerospace and national security company Sierra Nevada Corporation (SNC) concluded a successful two-year on-orbit research mission for U.S. Air Force Research Laboratory (AFRL). The mission utilized SNC's Demonstration and Science Experiments (DSX) spacecraft in Medium Earth Orbit (MEO), and resulted in research and technologies that advance potential future deployment of Department of Defense (DoD) spacecraft in the harsh radiation environment of MEO. SNC is a longtime leader in the national security space domain; earlier this year the company transferred its civil and commercial space contracts to its new commercial space subsidiary, Sierra Space.
"DSX was a successful mission for both SNC and AFRL," said Fred Rost, senior director of SNC's Space Mission Systems business unit. "Through DSX the team performed more than 1,300 experiments, significantly contributing to our understanding of how to build spacecraft capable of reliably operating in the harsh environments of MEO and GEO for DoD and other important national security space missions. This was a great success for SNC, AFRL and the nation."
The DSX spacecraft launched June 25, 2019 from Cape Canaveral Space Force Station with the primary mission of exploring the complex relationship between very low frequency radio waves and the Earth's radiation belts found within MEO. The spacecraft is the largest unmanned, self-supporting structure ever put into orbit – over the size of a football field when fully deployed.
Results of the DSX experiments enhance the DoD's capability to field space systems that provide persistent global space surveillance and reconnaissance, high-speed satellite-based communication, lower-cost GPS navigation and protection from space weather and environmental effects on a responsive satellite platform.
The three successful DSX physics-based research/experiment areas include:
Wave Particle Interaction Experiment (WPIx): Researching the physics of Very-Low-Frequency (VLF) electromagnetic wave transmissions through the ionosphere and in the magnetosphere, characterizing the feasibility of natural and man-made VLF waves to reduce and precipitate space radiation;
Space Weather Experiment (SWx): Characterizing, mapping and modeling the space radiation environment in MEO, an orbital regime attractive for future DoD, civil and commercial missions; and
Space Environmental Effects (SFx): Researching and characterizing the effects of MEO weather on spacecraft electronics and materials.
Collectively, 13 individual payloads combined from these three research areas onto a single platform, DSX, which provided a low-cost opportunity for AFRL due to common requirements.
Dr. Robert Johnston, the principal investigator on the science side of the DSX team, recently commented on the DSX mission: "We will be working the science from this mission for the remainder of our careers," Johnston remarked. "DSX's contributions in understanding the environment of space are profound to our nation and the DoD."
For more information, visit https://www.sncorp.com/what-we-do/satellite-solutions-space-mission-systems/
About Sierra Nevada Corporation (SNC)
Owned by Chairwoman and President Eren Ozmen and CEO Fatih Ozmen, SNC is a trusted leader in solving the world's toughest challenges through best-of-breed, open architecture engineering in Space Systems, Commercial Solutions, and National Security and Defense. SNC is recognized among The Top 10 Most Innovative Companies in Space and was selected as a US Best Managed Company for two consecutive years. For nearly 60 years, SNC has delivered state-of-the-art civil, military and commercial solutions including more than 4,000 space systems, subsystems and components to customers worldwide, and participated in more than 500 missions to space, including to Mars. In spring 2021, SNC announced the transition of its Space Systems business area to an independent commercial space company, Sierra Space.
###
MEDIA CONTACT:
Greg McCarthy
(O) 703-414-5717
[email protected]
---
Posted in Partner News