Partner News
---
SNC President and Owner Eren Ozmen Honored with Prestigious James Forrestal Industry Leadership Award from NDIA
Written by: Space Foundation Editorial Team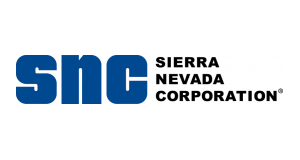 SPARKS, Nev. (Nov. 16, 2021) – The National Defense Industrial Association (NDIA) awarded its highest honor, the James Forrestal Industry Leadership Award, to Eren Ozmen, Chairwoman, President and Owner of Sierra Nevada Corporation (SNC), in recognition of her contributions and visionary leadership in business, and tireless advocacy for the U.S. industrial base.
The James Forrestal Industry Leadership Award is named in honor of James Forrestal, the last cabinet-level Secretary of the Navy and our nation's first Secretary of Defense. It recognizes Forrestal for his leadership and advocacy for a robust and responsive defense industrial base during the early years of post-World War II demobilization.
Through the Forrestal Award, NDIA celebrated Ozmen for her life-long record of business accomplishments, broad understanding of the vital role the industrial base plays in ensuring the nation's security and keen political instincts.
Michael Bayer, NDIA's vice chairman of the board stated, "Eren Ozmen's leadership and drive as a visionary in aerospace and defense is a prime example of what is possible with a strong commitment and belief in the mission. Her leadership exemplifies the essence of NDIA's Forrestal Award."
"I am honored to receive the coveted James Forrestal Industry Leadership Award," Ozmen said. "It is a true privilege to serve our nation and protect lives through technology that SNC builds."
Eren and her husband, Fatih Ozmen, acquired SNC in 1994 when the company had just 20 employees and grew it into an award-winning, multi-billion dollar global leader in aerospace and national security. Under her leadership, Ozmen has steered SNC to expand in new and promising directions, including 20 strategic acquisitions, creating thousands of jobs in the process.
Earlier this year, Ozmen launched Sierra Space, a commercial space company and subsidiary to SNC. The new company's unique technologies and "space-as-a-service" business model facilitate growth in the new space economy. Last month, as strategic partners, Sierra Space and Blue Origin announced plans to develop Orbital Reef, a visionary commercial space station, utilizing Sierra Space's Dream Chaser® spaceplane for cargo and crew transportation and expandable LIFE™ module for habitation.
Ozmen's vision for making a positive impact extends beyond the walls of her companies. Through the Ozmen Foundation, she supports a variety of U.S. military and veteran causes, as well as STEM initiatives and cancer-related medical research. She also founded the Ozmen Center for Entrepreneurship and the Ozmen Institute for Global Studies at University of Nevada, Reno. Ozmen also received an honorary doctorate degree from UNR in 2016.
This year, Ozmen was included in Forbes' inaugural "50 Over 50" list honoring women who have made an extraordinary impact alongside iconic female leaders including Vice President Kamala Harris, Madeleine Albright, Arianna Huffington and Cathie Wood. Ozmen was also included in Forbes' "Most Successful Couples" list with her husband Fatih Ozmen. Under Ozmens' leadership, SNC was recognized for the second year in a row as a US Best Managed Company by Deloitte Private and The Wall Street Journal. 
About Sierra Nevada Corporation (SNC)
Owned by Chairwoman and President Eren Ozmen and CEO Fatih Ozmen, SNC is a trusted leader in engineering answers to the world's toughest challenges, through customer-focused technologies and best-of-breed integrations in aerospace and defense and national security space. For nearly 60 years, SNC technology has delivered state-of-the-art civil, military and commercial solutions. SNC has received numerous awards and distinctions for innovation, customer satisfaction and leadership including being named a US Best Managed Company for two consecutive years. In spring 2021, SNC announced the transition of its Space Systems business area to an independent commercial space company, Sierra Space. For more information, visit www.sncorp.com.
About Sierra Space
Sierra Space Corporation is a new independent commercial space company, created from the space capabilities of Sierra Nevada Corporation (SNC). Leveraging breakthrough technologies including the Dream Chaser® spaceplane and expandable LIFE™ habitat, Sierra Space builds and delivers the future of space transportation, destinations and infrastructure for LEO commercialization. Its turnkey, space-as-a-service solutions are modular, scalable and reusable, opening space to new participants globally. With 30+ years of proven spaceflight heritage, Sierra Space has provided more than 4,000 systems, subsystems and components to customers worldwide, and participated in more than 500 missions to space, including to Mars. Sierra Space is a subsidiary of global aerospace and national security leader Sierra Nevada Corporation.
###
MEDIA CONTACT:
Ayse Caglar
775-849-6201
[email protected]
---
Posted in Partner News