The View From Here
---
Give Me Your ATM Card, Your GPS Device, and Your Comfy Mattress
Written by: developer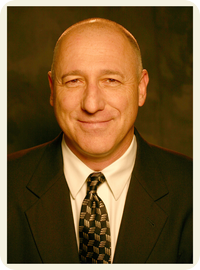 Why spend money on space in a tough economy?
We hear that question all the time. And, we understand that every spending decision, whether it be by a government, a corporation, or an individual, should be carefully considered regardless of the state of the economy.
At the Space Foundation, we believe there are many, many reasons why investment in space is important. The impact on jobs, on the ability to inspire young people to develop science, math, and technology skills, and on overall economic health, and, yes, even on national pride are currently hot topics in Washington as space appropriations are being voted upon.
But, there's another, practical, tangible benefit to investing in space.
Great stuff comes from space… in fact, it's all around us.
Or, more accurately, from the scientific and mechanical research that fuels the space program.
If you have a GPS device in your car, you know what I mean. GPS stands for Global Positioning System. It's a space-based global navigation satellite system that provides reliable location and time information in all weather and at all times and anywhere on or near the Earth when and where there is an unobstructed line of sight to four or more GPS satellites. It is maintained by the U.S. government and is freely accessible by anyone with a GPS receiver. And, it makes life so much better.
GPS isn't just for finding an obscure address or remembering which highway exit to take, it also manages the way ATM machines talk to each (and, thus, enables you to get cash at any time, in any weather), it helps cell phones connect to one another, and it's used practically anywhere where timing coordination is essential.
There are hundreds – thousands – of space-related developments that have been adopted or adapted to improve life here on Earth: sunglasses that block UV rays, water purification systems, oil spill clean-up tools, foam material that conforms to your body and allows you to get a good night's sleep, medical devices, food supplements, fuel-saving vehicle design, and systems that make commercial air travel safer and less expensive, just to name a few.
The Space Foundation has two programs that recognize how space transforms our existence here on the ground:
Our Space Certification program demonstrates how products and services developed for 'out there' work down here. This unique branding program allows qualifying products and services to display the official Space Certification seal and to benefit from cooperative marketing programs with the Space Foundation. The benefit to our certified partners is the additional marketing caché of a connection to space. The benefit to the Space Foundation is the tangible demonstration of the value of space research. To learn more and review the extraordinarily diverse list of certified partners, click here.
The Space Technology Hall of Fame® ratchets this up a notch with formal public recognition of a select few technologies that have had extraordinary impact on our lives. New members are inducted each year at the Space Foundation's prestigious National Space Symposium. Anyone can nominate a technology for induction – the deadline for 2011 induction is Aug. 31. For more information on the program, click here.
I believe it's safe to say that many of the greatest minds of our lifetime have been engaged in space research. Based on how space research flows back to practical applications, it's fair, then, to say that the greatest minds of our lifetime have actually been engaged in making this planet safer, more productive, more comfortable, and – often – more entertaining.
In a society as advanced as ours, we often take for granted the work that had to be done to solve a problem, cure a disease, create a technology. Often, we don't know where the idea was first germinated and, frankly, we often don't even care, as long as the outcome is there and it's available to us.
But, it's worthwhile to understand and appreciate – especially as funding issues are contemplated – that space investment is actually investment in all of us. And, it's certainly worth it – even in this tough economy.
Kevin C. Cook
Director – Space Awareness Programs
Space Foundation

This article is part of Space Watch: August 2010 (Volume: 9, Issue: 8).
---
Posted in The View From Here