Space Foundation News
---
Space Foundation Aims to Inspire Students at STEMapalooza
Written by: developer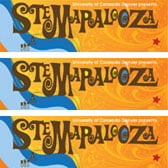 COLORADO SPRINGS, Colo. (Oct. 1, 2010) -- The Space Foundation will use fun space projects to spark the interest of students in elementary through high school at STEMapalooza in Denver, Oct. 8 and 9. The University of Colorado Denver presents STEMapalooza annually, bringing together more than 10,000 students, families, educators, corporations and policy-makers to the Colorado Convention Center to celebrate and showcase STEM (science, technology, engineering and math) innovations, education, careers and partnerships.STEMapalooza is free and open to the public and features exhibitors from around Colorado. Space Foundation activities for elementary through high school grade levels will include:
Stomp Rockets (air-powered rockets)
Create an Alien activity
Lunar Lander Design Challenge
STEMapalooza gives students, parents and teachers an opportunity to explore hands-on, minds-on activities, including fast-track racing, robotics, gaming, film production, staging and rocketry. The event also provides businesses with a setting to network with other industry leaders, engage policy makers in discussion and learn more about STEM initiatives throughout Colorado.
The Space Foundation believes that our country's future success in space depends on an educated workforce, and now is the time to build that workforce through STEM education. Read more about Space Foundation education programs here.
---
Posted in Space Foundation News