Space Foundation Press Releases
---
Northrop Grumman's Wes Bush to Provide Industry Perspective at the 27th National Space Symposium
Written by: developer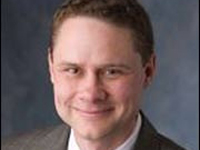 COLORADO SPRINGS, Colo. (Oct. 21, 2010) — Wes Bush, chief executive officer and president of Northrop Grumman Corporation, will provide a space industry perspective as a featured speaker at the Space Foundation's 27th National Space Symposium. He joins a slate of speakers that includes leaders from military, intelligence, civil, commercial and academic space organizations from around the world.
The 27th National Space Symposium, being held April 11-14, 2011, at The Broadmoor Hotel in Colorado Springs, Colo., is the premier gathering of the global space community. Bush will serve as the primary spokesperson for industry viewpoints and issues.
About Bush
Bush assumed the role of Northrop Grumman's chief executive officer and president in January 2010. He was elected to the company's Board of Directors in 2009 and also serves on the company's corporate policy council. Bush most recently served as the president and chief operating officer of the company.
Previously he was the corporate vice president and chief financial officer, and, before that, was the president of the company's Space Technology sector. Prior to the acquisition of TRW by Northrop Grumman, he had served since 2001 as president and chief executive officer for TRW's UK-based global Aeronautical Systems. Bush joined TRW in 1987 as a systems engineer and served in engineering, program management and business development roles in TRW's Space & Electronics business. Beginning in 1999, he was vice president and general manager of the TRW telecommunication programs division.
From 2000 to 2001, Bush served as vice president and general manager of TRW Ventures, an organization focused on leveraging TRW's advanced technologies to create new business opportunities in commercial markets. Prior to joining TRW, he held engineering positions with both The Aerospace Corporation and Comsat Labs.
Bush earned a bachelor's degree and a master's degree in electrical engineering from the Massachusetts Institute of Technology.
About Northrop Grumman
Based in Los Angeles, Northrop Grumman Corporation is a leading global security company with 120,000 employees providing innovative systems, products and solutions in aerospace, electronics, information systems, shipbuilding and technical services to government and commercial customers worldwide.
About the 27th National Space Symposium
The 27th National Space Symposium will bring together all sectors of space to highlight accomplishments and address opportunities and issues facing the global space community today. The Symposium will offer presentations and panels covering all aspects of space, plus special events, presentation of several prestigious space-related awards and the Boeing Exhibit Center, which is expanding to occupy three halls.
The Symposium's top allure to attendees, exhibitors, sponsors and speakers – of which there were nearly 9,000 in 2010 – is as a venue for networking and conducting meaningful business. Online registration and more information, including agenda, speakers and exhibitors, are available at www.NationalSpaceSymposium.org.
.
The 27th National Space Symposium will feature Cyber 1.1, which covers the emerging field of cyberspace, and an expanded New Generation Space Leaders programs for young, up-and-coming space professionals, age 35 and younger.
Register Now
Industry attendees who register before Jan. 14, 2011, can save up to $500 with the Super Early Bird rate.
 27th National Space Symposium Co-Sponsors
Confirmed co-sponsors of the 27th National Space Symposium include a.i. solutions; Analytical Graphics, Inc. (AGI); ATK; Ball Aerospace & Technologies Corp.; The Boeing Company; Cisco Systems, Inc.; General Dynamics; Integral Systems; International Space University; Lockheed Martin; Northrop Grumman; Pratt & Whitney Rocketdyne; Raytheon; SpaceX; and United Space Alliance. Space News International and Aviation Week are official media partners. Additional sponsorship opportunities are available; interested companies should contact [email protected].
 27th National Space Symposium Website
The event website, which can be found at www.NationalSpaceSymposium.org, provides information on the agenda, speakers, the Boeing Exhibit Center, registration, accommodations and awards. It also provides comprehensive information for media wishing to attend and cover the event, and it features photos and videos from the 26th National Space Symposium.
About the Space Foundation
The Space Foundation is an international, nonprofit organization and the foremost advocate for all sectors of the space industry – civil, commercial, military and intelligence. Founded in 1983, the Space Foundation is a leader in space awareness activities, educational programs that bring space into the classroom, and major industry events, including the National Space Symposium, all in support of its mission "to advance space-related endeavors to inspire, enable and propel humanity." An expert in all aspects of the global space industry, the Space Foundation publishes The Space Report: The Authoritative Guide to Global Space Activity and provides three indices that track daily performance of the space industry. Through its Space Certification and Space Technology Hall of Fame® programs, the Space Foundation recognizes space-based technologies and innovations that have been adapted to improve life on Earth. Headquartered in Colorado Springs, the Space Foundation conducts research and analysis and government affairs activities from its Washington, D.C., office and has field representatives in Houston, Texas, and Cape Canaveral, Fla. For more information, visit www.SpaceFoundation.org. Follow us on Twitter, Facebook and LinkedIn, and read about the latest space news and Space Foundation activities in Space Watch.
# # #

---
Posted in Space Foundation Press Releases