Report from Headquarters
---
Internet Offers Space Information, Entertainment
Written by: developer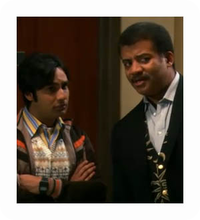 There are lots of great links to space information and entertainment on the Internet. Here's a sampling:
Hear Space Foundation CEO Elliot Pulham's Nov. 12 interview on The American Entreprenuer Radio, a daily, three-hour call-in talk show hosted by Ron Morris targeted at entrepreneurs and business people. Click here.
See Neil deGrasse Tyson, Ph.D., honorary member of the Space Foundation Board of Directors, on CBS comedy The Big Bang Theory Nov. 4. Click here.
Read about a baby black hole here.
And find out about the European Space Agency's plan to go to the Moon here.
And, if you need a space quote, try this site: www.spacequotations.com.
This article is part of Space Watch: December 2010 (Volume: 9, Issue: 12).
---
Posted in Report from Headquarters