Report from Headquarters
---
Year in Review: Even More Accomplishments for 2011
Written by: developer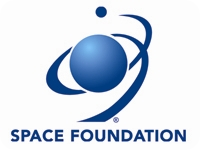 The following is part of a series of six Space Watch articles reporting on Space Foundation activities and accomplishments in 2010. You can read them all in this issue. To download a copy of the full report, click here.
Steady, continuous growth helped the Space Foundation reach a milestone in 2010, when the number of corporate members surpassed 100 for the first time. The number of Certified Space Technology partner companies and Space Technology Hall of Fame inductees continued to grow and the Space Foundation appeared on the agenda at a number of major space conferences, including the International Symposium for Personal and Commercial Spaceflight, the George Washington University Space Policy Conference, the AIAA SPACE 2010 Conference & Exposition and the AMOS conference, as well as numerous local and regional meetings.
As the foremost advocate for space, the Space Foundation performs many functions and serves many customers, all in the pursuit of its mission to advance space-related endeavors to inspire, enable and propel humanity. Great progress was made toward that goal in 2010 and the Space Foundation expects even greater accomplishment in 2011.
To keep up-to-date on Space Foundation programs, events and activitivies, read Space Watch and visit out website at www.SpaceFoundation.org.
This article is part of Space Watch: January 2011 (Volume: 10, Issue: 1).
---
Posted in Report from Headquarters