Report from Washington, D.C.
---
Space Foundation Issues Reports
Written by: developer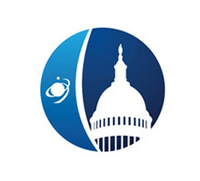 The Senate Commerce, Science, & Transportation Committee held a hearing on Transition and Implementation in December: The NASA Authorization Act of 2010. The hearing was the first NASA oversight hearing since President Barack Obama signed the NASA Authorization Act of 2010 into law. Senators told NASA and the Obama Administration they would take the necessary steps to ensure the agency follows through with implementing the law into policy. In addition, the GAO offered steps NASA could take to increase the likelihood of success as it implements the Authorization Act.
Also in December, the Senate passed HR 3237, To enact certain laws relating to national and commercial space programs as title 51, United States Code, "National and Commercial Space Programs." This bill passed the House of Representatives in January 2010. If the President signs the bill into law, it will consolidate a significant amount of legislation that has been previously enacted relating to national and commercial space programs. Currently, the United States Code divides space provisions amongst title 15 (Commerce and Trade), title 42 (The Public and Welfare), and title 49 (Transportation).
The House of Representatives has approved HR 3082, the Full-Year Continuing Appropriations Act, 2011. The bill proposes to appropriate $18.93 billion for NASA in FY 2011, which is a $186 million increase in funding over its FY 2010 level. The bill now awaits action in the Senate.
For the full analysis of the bill please click on the Space Foundation's NASA budget comparison document here.
This article is part of Space Watch: January 2011 (Volume: 10, Issue: 1).
---
Posted in Report from Washington, D.C.