Space Foundation News
---
Space Foundation Saddened by Tucson Events
Written by: developer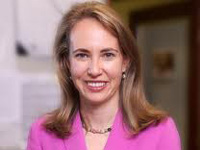 COLORADO SPRINGS, Colo. (Jan. 10, 2011) — The Space Foundation is shocked and saddened by the events in Tucson this weekend and is hopeful that U.S. Representative Gabrielle Giffords will recover quickly and completely.
"Rep. Giffords is an extraordinary individual, an advocate for space and good friend of the Space Foundation," said Space Foundation CEO Elliot Pulham. "Our thoughts and prayers are with her and her family, with the others who were injured and with the families of those who were killed in this senseless trajedy."
Giffords was shot on Saturday while conducting a "Congress on the Corner" session in her home district in Tucson. She had just been re-elected to her third term in Congress. Prior to the elections, she was the chair of the Subcommittee on Space and Aeronautics of  the  House Science, Space, and Technology Committee.
---
Posted in Space Foundation News