Partner News
---
Space Florida and Bigelow Aerospace Sign MOU to Explore Customers for Orbital Space Complex
Written by: developer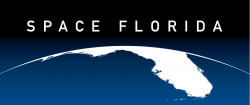 CAPE CANAVERAL, Fla. (Feb. 3, 2011) – Space Florida President Frank DiBello and Robert Bigelow, president of Bigelow Aerospace, signed a Memorandum of Understanding (MOU) Feb. 2, agreeing to work together to pursue and identify foreign and domestic companies that could benefit from utilization of Bigelow's expandable, orbital space complexes.
Bigelow currently has two pathfinder expandable systems successfully orbiting the Earth, and plans to build the first of multiple fully-functioning stations by 2015. The initial "Alpha" complex will comprise Bigelow's patented "Sundancer" and "BA 330" modules, which are significantly larger than current modules aboard the International Space Station. Additionally, customer launch and lease rates for the facilities are expected to be extremely cost-efficient for domestic and international customers.  Bigelow is marketing eighteen (18) separate human space flight programs with a variety of duration and pricing options, including an option of $28,750,000 for a 30-day astronaut visit.
According to Bigelow, if the company attracts enough customers to lease all of the orbiting, inflatable modules on Complex Alpha, it could mean up to 25 launches a year – possibly from Cape Canaveral – to ferry cargo and crew. Module launches could be accommodated by current United Launch Alliance Atlas V rockets or other vendors.
"Space Florida continues to pursue a number of diverse strategies to propel the growth of the space industry in Florida," said Space Florida President Frank DiBello. "Bigelow has developed an orbital work environment that has substantial commercial applications. Our goal through this partnership will be not only to establish a significant Bigelow presence in Florida, but also to leverage both companies' relationships to attract new, internationally based customers for the orbiting complex."
"Bigelow Aerospace ambitions are to launch and successfully operate as many commercial modules as possible," said Bigelow President Robert Bigelow. "None of the large BA 2100 or 3300 modules and station complexes can be transported by land or launched with a VTOL (vertical take-off and landing) vehicle for the foreseeable future. Accordingly, Bigelow Aerospace is looking for manufacturing facilities in close proximately to launch sites and launch companies capable of high volume traffic, locations like Cape Canaveral and companies like ULA."   
It is intended that this innovative partnership will help build a dynamic future for on-orbit commercial space operations, enhancing overall launch activity, employment, and growth of the aerospace field in Florida.
This collaborative business development partnership will also explore approaches to supporting 1/3 scale models of the orbiting outposts in Florida. These models would assist in marketing to new customers as well as simulation of customer requirements and concepts of operations for payloads, prior to flight.
About Space Florida
Space Florida was created to strengthen Florida's position as the global leader in aerospace research, investment, exploration and commerce. As Florida's aerospace development organization, we are committed to attracting and expanding the next generation of space industry businesses. With its highly trained workforce, proven infrastructure and unparalleled record of achievement, Florida is the ideal location for aerospace businesses to thrive – and Space Florida is the perfect partner to help them succeed. www.spaceflorida.gov.
About Bigelow Aerospace
Bigelow Aerospace, LLC is developing next-generation space habitats, with the objective of revolutionizing crewed space activities and microgravity research. Bigelow Aerospace is currently manufacturing its expandable technologies and developing innovative spin-off technologies related to deployment techniques for lunar or Mars' surface research facilities and nuclear propulsion for Deep Space exploration.  Bigelow Aerospace looks to expand upon its eight agreements with "Sovereign Clients" that will shape the space futures of those Nations while actively marketing to corporate interests looking to better their standing in the fields of science and technology.
# # #
Contacts:
Tina Lange, APR
Director, Mktg. Communications
321-223-1013
[email protected]
Michael Gold
Director, Business Development
240-235-6016
[email protected]
This announcement, made by a Space Foundation partner, sponsor or exhibitor, is posted for information purposes only and does not constitute an endorsement of the products, services, events, or companies it covers.
---
Posted in Partner News