Report from Washington, D.C.
---
U.S. Removes Nine Companies from Entities List
Written by: developer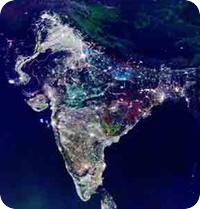 The U.S. has removed nine Indian space and defense companies, including those from the Indian Space Research Organisation (ISRO) and Defense Research and Development Organisation (DRDO), from the export control entity list, with the objective of strengthening high technology trade between the two countries.
The action ends a 13-year ban on export of high-tech, dual-use items to Indian defense and space entities imposed after India's nuclear tests in 1998. It removes India from several country groups in the export administration regulations (EAR), thus removing export license requirements that were tied to placement in those groups. It further adds India to a country group in the EAR comprising members of the missile technology control regime, recognizing India's adherence to the regime, the U.S.-India strategic partnership and India's global non-proliferation standing.
The ISRO companies are:
Liquid Propulsion Systems Center
Solid Propellant Space Booster Plant (SPROB)
Sriharikota Space Center (SHAR)
Vikram Sarabhai Space Center (VSSC)
The DRDO companies removed from the entities list are:
Bharat Dynamics Ltd (BDL)
Armament Research and Development Establishment (ARDE)
Defense Research and Development Lab (DRDL)
Missile Research and Development Complex
Solid State Physics Laboratory
Pictured: India from space, photo from NOAA
This article is part of Space Watch: February 2011 (Volume: 10, Issue: 2).
---
Posted in Report from Washington, D.C.