International Affairs
---
Space Foundation Co-Hosts Australian Embassy Event
Written by: developer
The Space Foundation and Australian Ambassador Kim Beazley hosted a reception at the Australian Embassy in Washington, D.C., on Feb. 1 for 200 space leaders from government and industry who joined together in honor of the long space endeavor partnership between the United States and Australia.
Representing the Space Foundation board of directors were Chairman Martin C. Faga, Treasurer Anita Antenucci, Board Member Richard F. Ambrose and Space Foundation CEO Elliot Pulham.
Distinguished guests included:
NASA Administrator Charles F. Bolden, Jr.
NASA Deputy Administrator Lori Garver
Aerospace Industries Association President and CEO Marion Blakey
Blue Ridge Networks, Inc., Executive Chairman John Higginbotham
National Security Council Director – Space Policy Chirag Parikh
Principal Director, Office of the Deputy Assistant Secretary of Defense (Strategic Capabilities) Maj. Gen. Jay Santee
Deputy Assistant Secretary of Defense for Space Policy Gregory Schulte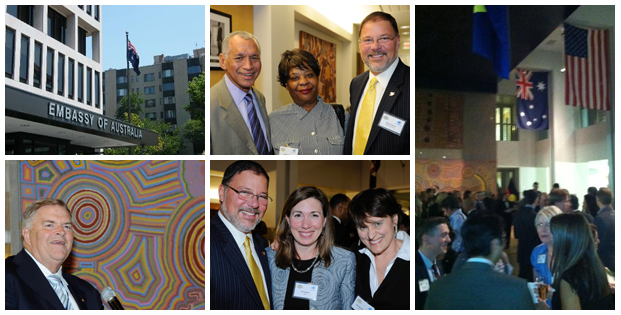 This article is part of Space Watch: February 2012 (Volume: 11, Issue: 2).
---
Posted in International Affairs