Space Foundation News
---
Sponsor Profile: ARES Corporation
Written by: developer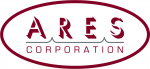 ARES Corporation will again be co-sponsoring the student art contest as part of the 2012 National Space Symposium. Students from throughout the world have submitted original artwork depicting the theme "Space is Infinite – Explore!" for an opportunity to win prizes and receive national recognition. The award ceremony will be held Monday afternoon, April 16, at The Broadmoor Hotel in Colorado Springs, Colo., immediately prior to the opening ceremony of the 28th National Space Symposium.
ARES is Veteran-Owned Small Business renowned for providing high-end engineering services and products to the aerospace, defense, clean energy, nuclear enterprises, Homeland Security, anti-terrorism and cyber security markets. Through exceptional performance over nearly 20 years, ARES has grown from its three founders to more than 700 employees in more than 20 offices around the world – earning our nation's top award for U.S. Small Business Subcontractor of the Year.
ARES has provided expertise to some of our nation's most important civil space projects such as the International Space Station, Space Shuttle, the Hubble Space Telescope, the Commercial Orbital Transportation Services (COTS) and the Commercial Resupply Services (CRS) programs, SpaceX's Falcon 1 & 5 Rockets and the Taurus 11 Launch Vehicle. ARES performance as the prime contractor for the International Space Station's Program Integration & Control contract, as well as specialized support to seven NASA centers, led to ARES winning the coveted George M. Low award as NASA's top performing company.
ARES also provides expertise and leadership to our nation's defense with key activities in the Missile Defense Agency, Space and Missile Systems Center, Air Force Materiel Command and nuclear facilities nationwide. ARES has developed a state-of-the-art anti-terrorism assessment capability, originating from a DoD grant, and culminating in certification from the Department of Homeland Security.
See what exciting capabilities ARES Corporation will bring to your team at: www.arescorporation.com
See more about the student art contesthere: www.spacefoundation.org/education/art-contest
---
Posted in Space Foundation News