Space Foundation Press Releases
---
Space Technology Helps Coloradoans Locate Beer, Get Deals
Written by: developer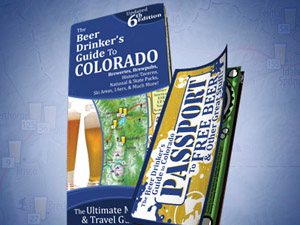 COLORADO SPRINGS, Colo. (June 11, 2012) — Prepare now for summer fun and let space help you locate the beer!
The 6th Edition Beer Drinker's Guide to Colorado, published by Motion Pixel Lab, Inc., and recognized by the Colorado Springs-based Space Foundation's Space Certification™ program as a Certified Imagination Product, is available now.
The 27″ X 39″ full-color map "pintpoints" the locations of 168 brewing operation across Colorado and includes information on state and national parks, ski areas, historic bars, notable beer bars and coupons for free beer.
The map was developed using two kinds of space technology: digital terrain data gathered by Space Shuttle-borne radar was used to create the topo-physical relief map and global positioning system (GPS) data was used to calculate accurate elevation data for the list of Colorado "fourteeners" (mountains exceeding 14,000 ft. in elevation).
About the Map and the Free Beer
The Beer Drinker's Guide to Colorado covers the entire state with information about beer styles, beer tastes, glassware, beer-making and homebrew shops plus facts about every Colorado brewing location. The accompanying "Passport to Free Beer" includes 44 coupons worth more than $250 in free beer, glassware, discounts and deals at breweries, brewpubs, restaurants and homebrew supply stores.
The map is available folded for easy deployment to a glovebox or rolled for crease-free wall display. It can be purchased at more than 180 book stores, liquor stores, restaurants, brewers, suppliers and retailers or can be purchased online at www.beerdrinkersguidetocolorado.com. Suggested retail price is $14.95; online price is $13.95.
About Space Certification™
Products and services that display the Space Certification™ seal are guaranteed to have stemmed from or been dramatically improved by technologies originally developed for space exploration or to have significant impact in teaching people about the value of space utilization. Developed and administered by the Space Foundation, the world's foremost advocate for all sectors of the space industry, the Space Certification program serves three purposes:
Providing a unique marketing edge for Space Certification partners
Demonstrating to the public how space technologies now improve life on Earth
Making space knowledge more interesting and accessible to everyone
There are three classifications of Space Foundation Certified Products:
Certified Technology Products – Products or services that directly result from space technology or space program development or advances in space technology
Certified Educational Products – Products used in educational environments to stimulate interest in and knowledge about space
Certified Imagination Products – Entertainment products, games or toys that increase interest in and excitement for space and inspire new generations to take an active interest in space
Space Certification products and services have been scrutinized by the Space Foundation, which works closely with NASA, the European Space Agency (ESA) and other organizations engaged in space research and development to identify and validate that they are eligible for and deserving of recognition.
For more about Space Certification, go to www.spacefoundation.org/space-certification.
About Motion Pixel Lab
Motion Pixel Lab is a full-service video and multimedia production group based in Colorado Springs. In business since 1983, Motion Pixel Lab provides turnkey media production for video, print, web and event applications. In-house capabilities include high-end 3D graphics, HDTV studio and location photography, video editing, interactive authoring, web design, print production and special media services, including museum installations and trade show exhibits.
---
Posted in Space Foundation Press Releases