Partner News
---
ISU and Florida Tech Make Their Partnership Official by Signing a Memorandum of Understanding at ISU
Written by: developer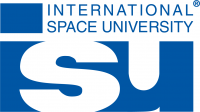 The initial acquaintance between ISU, the International Space University and Florida Tech, the Florida Institute of Technology took place in the summer of 2012. At that point in time, the ISU Space Studies Program (SSP) took place in Florida, making use of the outstanding modern Florida Tech facilities located on their lovely campus in Melbourne.
It became very quickly evident that, thanks to the closeness with the legendary Kennedy Space Center, there was a wealth of space knowledge at Florida Tech which was an asset for the program participants.
Florida Tech was also clearly accustomed to working with a group of international participants, having themselves a large intercultural student body. At the end of the session, the management of both parties therefore came to the obvious conclusion that it would be regrettable to interrupt this excellent relationship.
Such cooperation could entail a wide spectrum of joint study activities, exchange of lecturers and students, which are now being examined in detail. As a result of these reflections, it was decided to enter into a Memorandum of Understanding covering further cooperation.
As Prof. Dwayne McCay, Executive Vice President of Florida Tech, expressed this:
Occasionally one is fortunate enough to develop a relationship that makes both institutions better. Last summer that happened for FIT when ISU used our campus for 9 weeks. The MOU we signed today extends those opportunities for at least the next five years and hopefully even longer.
This memorandum was signed in ISU, in Strasbourg, on 12 November 2012.
ISU President, Walter Peeters, signing the memorandum, stated:
During SSP12, I had the chance to visit twice FIT in Florida. Walking on the campus, one senses the radiation of concentrated energy and knowledge. It was evident from the first moment that this was a University we had to remain in contact with, sharing very similar values. I am delighted that this contact has continued and results in the signing of this MOU, which opens the path for mutually benefitting endeavors.
About the International Space University
The International Space University (ISU), founded in 1987 in Massachusetts, US and now headquartered in Strasbourg, France, is the world's premier international space education institution. It is supported by major space agencies and aerospace organizations from around the world. The graduate level programs offered by ISU are dedicated to promoting international, interdisciplinary and intercultural cooperation in space activities. ISU offers the Master of Science in Space Studies and Master of Science in Space Management programs at its Central Campus in Strasbourg. Since the summer of 1988, ISU also conducts the highly acclaimed nine-week Space Studies Program at different host institutions in locations spanning the globe. ISU programs are delivered by over 100 ISU faculty members in concert with invited industry and agency experts from institutions around the world. Since its funding, 25 years ago, more than 3500 students from over 100 countries graduated from ISU.
About Florida Institute of Technology
Founded at the dawn of the Space Race in 1958, Florida Tech is the only independent, technological university in the Southeast. The university has been named a Barron's Guide "Best Buy" in College Education, designated a Tier One Best National University in U.S. News & World Report, and is one of just nine schools in Florida lauded by the 2012 Fiske Guide to Colleges and recognized by Bloomberg BusinessWeek as the best college for return on investment in Florida. A recent survey by PayScale.com ranks Florida Tech as the top private university in Florida for return on investment. The university offers undergraduate, graduate and doctoral programs. Fields of study include science, engineering, aeronautics, business, humanities, mathematics, psychology, communication and education. Additional information is available online at www.fit.edu.
# # #
Contact :
Géraldine MOSER
External Relations
International Space University
[email protected]
+33 (0)3 88 65 54 49
---
Posted in Partner News