Partner News
---
GMV Named to World's "Top 50" Space Manufacturing and Service Companies
Written by: developer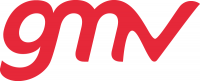 ROCKVILLE, MD. (Nov. 20, 2012) – GMV (www.gmv.com), a multinational technology company with U.S. Headquarters in Rockville, Md. (www.usa.gmv.com) and the world's leading supplier of ground control systems for commercial satellites, has been named to Space News' "Top 50 List" of the world's largest space manufacturing and service companies. This is the third year GMV has made this industry-recognized list, illustrating GMV's strong-hold on the market.
In the space sector, GMV is currently the world's number one independent supplier of satellite control centers for commercial telecommunication satellites. With a 28-year track record, GMV is the only company whose technology is simultaneously supporting the operations of the National Aeronautics and Space Administration (NASA), the European Space Agency (ESA), Centre National d'Etudes Spatiales (CNES), the National Oceanic and Atmospheric Administration (NOAA), the European Organization for the Exploitation of Meteorological Satellites (EUMETSAT), and the United States Geological Survey (USGS).
GMV currently maintains an extensive portfolio of products and solutions including satellite control centers, global navigation satellite systems, flight dynamics and operations, space segment subsystems and technologies, and payload data processing and applications. GMV provides advanced systems and software for nearly 300 satellites worldwide. In recent years, over 45 percent of all commercial telecommunications satellite launches worldwide have relied on GMV technology for supporting their ground control operations.
GMV's client portfolio in the space sector includes the world's major space agencies, large system integrators and satellite operators. GMV's systems are now up and running in more than 25 countries throughout six continents.
GMV is also a leading supplier of innovative technologies in other sectors such as Defense, Transportation and Information Technology.
About GMV:
GMV is the leading supplier of commercial telecommunications satellite ground systems in the world. Forty-five percent of the commercial telecommunications satellites launched in 2011 use GMV technology. GMV has been providing satellite ground systems to satellite manufacturers, commercial operators, integrators, and Space Institutions around the world for over 25 years. More than 280 space missions have selected GMV technology, and GMV's operational systems are currently installed on six continents in 25 countries. GMV's U.S. Headquarters are in Rockville, Md. & its European headquarters are in Madrid, Spain. More information about GMV and its products can be found at www.gmv.com and www.usa.gmv.com.
# # #
Contact:
Marin Hedin
301-836-1516 ext. 8
[email protected]
---
Posted in Partner News