Space Symposium
---
Warfighters Luncheon to Feature 14th Air Force, JFCC for Space Commander
Written by: developer
The annual Space Warfighters Luncheon celebrates the men and women who serve in the military around the world and highlights the role space assets play in providing security and solutions for keeping troops safe, informed and effective.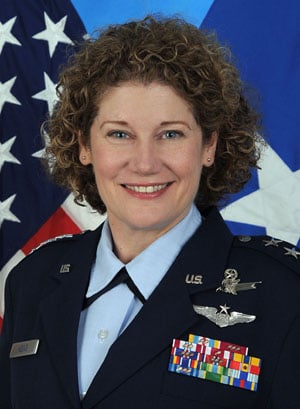 For 2013, the luncheon speaker will be Lt. Gen. Susan J. Helms, USAF, commander, 14th Air Force (Air Forces Strategic) Air Force Space Command, and commander, Joint Functional Component Command for Space.
The luncheon will be held April 9, at The Broadmoor Hotel in Colorado Springs, Colo., and is part of the 29th National Space Symposium, which runs April 8-11.
About Helms
As commander, 14th Air Force (Air Forces Strategic), Air Force Space Command, Helms is responsible for missile warning, space superiority, SSA, satellite operations, launch and range operations. As commander, Joint Functional Component Command for Space, USSTRATCOM, she directs space forces supporting national, USSTRATCOM and combatant commander objectives. Previously, Helms was director of Plans and Policy, USSTRATCOM, and commander, 45th Space Wing. A veteran of five flights as an astronaut, Helms was the first U.S. military woman in space. She has a bachelor's degree in aeronautical engineering from the U.S. Air Force Academy and a master's in aeronautics/astronautics from Stanford University.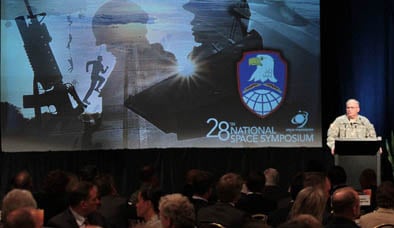 Registration and Luncheon Tickets
The registration rate for active duty military and government personnel attending the 29th National Space Symposium has been lowered to 2010 pricing, now $790 for the four-day Space Symposium, and including one ticket to each dinner plus one ticket for a luncheon of the attendee's choice. Additional meal tickets may be purchased online.
The Space Warfighters Luncheon fills quickly, so early registration for the Space Symposium and advance meal ticket selection is encouraged.
See details about Space Symposium registration and meal selection at www.NationalSpaceSymposium.org/register, which includes a live chat tab for customer service questions. Please note, the active duty military/government registration rate does not apply to contractors who work for or with the government or military.
This article is part of Space Watch: January 2013 (Volume: 12, Issue: 1).
---
Posted in Space Symposium