Partner News
---
The SI Names Jim Reagan As Chief Financial Officer
Written by: developer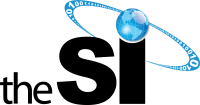 CHANTILLY, Va. (Jan. 10, 2013) – The SI Organization, Inc. (the SI) announced today that Jim Reagan has joined the company as Senior Vice President and Chief Financial Officer.
"We are very pleased to add Jim to our senior leadership team," said Bill Graham, President and CEO of the SI. "Jim's diverse experience and skill set make him uniquely qualified to lead our finance and business operations as we continue to grow our company."
"Jim will lead the development and implementation of the SI's financial strategies to ensure our company and our customers are well-positioned to meet mission goals," said Deb Oliver, the SI's Executive Vice President and Chief Operating Officer.
Jim has more than 20 years of experience providing executive-level financial leadership to a number of large and diverse companies. He comes to the SI from Pacific Architects and Engineers (PAE), Inc., where he served as the Executive Vice President and Chief Financial Officer.
Prior to joining PAE, Jim was the Senior Vice President and Chief Financial Officer of Vangent, Inc., and the Executive Vice President and Chief Financial Officer of Deltek, Inc. He has held financial leadership roles at several other companies, including Aspect Communications, American Management Systems, Nextel Communications, MCI Telecommunications and ICF Kaiser International.
The SI is a leading provider of full life cycle, mission-focused systems engineering and integration capabilities to the U.S. Intelligence Community, Department of Defense and other agencies. Its scalable systems engineering platform for modeling, simulation and analysis helps customers baseline requirements, optimize resources and manage risk. The company has 40 years of experience successfully delivering complex, system-of-systems technology solutions. The SI employs approximately 2,000 people, with major locations in Chantilly, Va.; Denver; Laurel, Md.; Los Angeles; and Valley Forge, Pa. For more information, visit www.thesiorg.com.
# # #
CONTACT:
Brad Wolf of The SI Organization, Inc., +1-484-687-6327, [email protected]
---
Posted in Partner News