Partner News
---
The SI CEO Bill Graham Announces Retirement
Written by: developer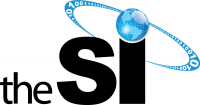 CHANTILLY, Va. (May 31, 2013) – The SI Organization, Inc. (the SI) today announced that Mac Curtis has been named President and Chief Executive Officer (CEO), effective July 1, 2013. He succeeds Bill Graham, who has been President and CEO since 2003 and will serve as Vice Chairman of the Company going forward.
"Bill spent 20 years with this business, including leading its growth and development over the last decade," said Ramzi Musallam, Chairman of the SI and Managing Partner of Veritas Capital, which acquired the Company in 2010. "Bill successfully led the transition of the SI to a standalone company and strong partner to the U.S. intelligence community and defense agencies. We respect Bill's decision to retire from active management at this stage, and we are pleased the SI will continue to benefit from his insights and experience as he assumes his new role as Vice Chairman."
Mr. Musallam continued, "We are fortunate to have a leader of Mac's caliber to step seamlessly into the management of the SI. He is very familiar with the business having been a strategic member of the SI team over the past year, both as an operating executive with Veritas and an SI Board member. Mac brings tremendous experience and a strong track record providing complex data analytics systems and services to federal and civilian agencies. We expect he will help us continue driving the SI's success and growth."
Mr. Graham said, "I have thoroughly enjoyed working with the talented team at the SI — from our engineers, scientists and analysts to our directors and management — over the last 20 years. As the SI begins its next chapter of growth, I felt it was a good time to step back, and I am excited about the depth of relevant expertise that Mac brings to the SI. The Company has a very bright future, and I look forward to supporting its growth as Vice Chairman."
"It has been a privilege working with Bill over the last year," said Mr. Curtis. "The SI has built a tremendous platform in intelligence and has opportunities to bring its unique technologies and services to adjacent markets. I look forward to working with the team at the SI and adding lasting value to the Company and our partnerships with the SI's customers."
Mr. Curtis was President and CEO of Vangent Inc., a leading provider of healthcare information-technology and business systems to federal agencies, which was acquired by General Dynamics in 2011. Since that time, Mr. Curtis has been an operating executive at Veritas Capital. He had joined a predecessor of Vangent in 1999 as Vice President and General Manager of its Government Services division and became President and CEO in 2002 upon the acquisition of that predecessor company of Vangent by Pearson PLC. Prior to joining Pearson, Mr. Curtis served seven years as Senior Vice President of the Information & Enterprise Technology Group of DynCorp. Mr. Curtis holds a Bachelor's degree in Civil Engineering from the Virginia Military Institute. He is a past Chairman of the Professional Services Council and a 2011 Fed 100 award winner.
About the SI
The SI is a leading provider of full life cycle, mission-focused systems engineering and integration capabilities to the U.S. Intelligence Community, Department of Defense and other agencies. Its scalable systems engineering platform for modeling, simulation and analysis helps customers baseline requirements, optimize resources and manage risk. The company has over 40 years of experience successfully delivering complex, system-of-systems technology solutions. The SI employs approximately 2,000 people, with major locations in Chantilly, Va.; Valley Forge, Pa.; Laurel, Md.; Denver; Los Angeles; and Basking Ridge, N.J. For more information, visit www.thesiorg.com.
# # #
CONTACT:
Brad Wolf
The SI Organization, Inc.
484-687-6327
[email protected]
---
Posted in Partner News