Second View
---
Dr. Leroy Chiao's Take on America's Future in Space
Written by: developer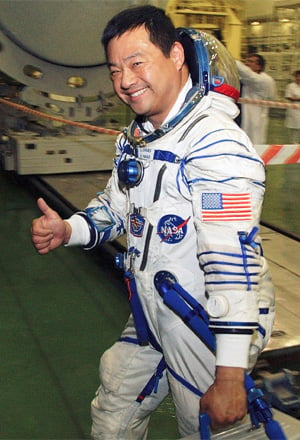 In June, Discovery.com featured an interview with the Space Foundation's Special Advisor – Human Spaceflight Dr. Leroy Chiao, a former NASA astronaut who spent more than six months living on the International Space Station.
In the interview Chiao commented on the future role of the United States in space exploration:
I think we've taken space exploration for granted for some time and that the American public and politicians haven't woken up to the fact that we're slipping…It's my hope that the U.S. still wants to participate and still wants to lead in space. A few years ago I was on the Review of United States Human Space Flight Plans Committee (Augustine Commission) and one of the findings we had was that this international coalition that built and operates the space station is probably the most important thing to come out of this era of space exploration.
Read Chiao's Discovery.com interview here.
This article is part of Space Watch: July 2013 (Volume: 12, Issue: 7).
---
Posted in Second View