Report from Washington, D.C.
---
President Obama Signs National Space Transportation Policy
Written by: developer
On Thursday Nov. 21, President Obama signed the new National Space Transportation Policy. Under the policy, NASA will continue to lead the expansion of a domestic commercial space industry for low-Earth orbit transportation, while developing a heavy lift launch capability to take humans further than they have ever explored.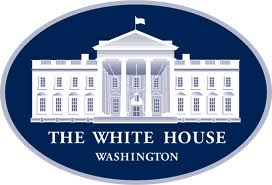 This was the product of an intensive and careful review of the nation's space lift capabilities, both at present and what will needed in the years to come. Additionally, other related issues such as the health of the nation's launch ranges, industrial base and the importance of international cooperation were assessed. NASA, the Departments of Defense, Transportation, Commerce and the White House all participated into crafting this important document.
Read the full report here. See a fact sheet about the new policy here.
This article is part of Space Watch: December 2013 (Volume: 12, Issue: 12).
---
Posted in Report from Washington, D.C.