Space Foundation News
---
Four More Days!
Written by: developer
Save $500 on standard industry registration by taking advantage of the Super Early Bird Discount through Friday, Jan. 24., at www.spacesymposium.org/register.
The Space Foundation's 30th Space Symposium will be held May 19-22, 2014, at The Broadmoor Hotel in Colorado Springs, Colo., USA. Space Symposium registration includes admittance to the exhibit center, the opening ceremony and several networking events throughout the week.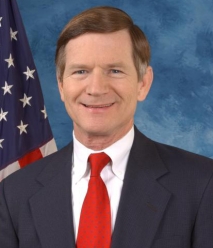 Expect even more international participation at the 30th Space Symposium than in previous years. Widely known as the most significant global space industry conference, the Space Symposium annually attracts more than 9,000 participants worldwide, including top decision makers from civil, military, commercial and academic institutions.
Another of the main reasons to attend the 30th Space Symposium is the dynamic Boeing Exhibit Center and Boeing Exhibit Center Pavilion, featuring more than 160 displays of the world's latest space technology, products and services.
More than 100 top civil and military space leaders from the U.S. and abroad are slated to speak, including:
Brig. Gen. Yves Arnaud, FAF, Commander, Joint Space Command, French Ministry of Defense
Charles F. Bolden, Jr., NASA Administrator
Lt. Gen. James R. Clapper, USAF (Ret.), Director of National Intelligence
Matthew J. Desch, Chief Executive Officer, Iridium Communications, Inc.
Michael C. Gass, President and Chief Executive Officer, United Launch Alliance
Yasushi Horikawa, Ph.D., Chairman, United Nations Committee on the Peaceful Uses of Outer Space
Letitia A. Long, Director, National Geospatial-Intelligence Agency
Dr. Ger Nieuwpoort, Director,  Netherlands Space Office
Gen. William L. Shelton, USAF, Commander, Air Force Space Command
Deborah Westphal, Managing Director, Toffler Associates
Registration is also open for the Cyber 1.4 conference, to be held Monday, May 19, at The Broadmoor, immediately preceding the opening ceremony of the Space Symposium. Congressman Lamar Smith (R-TX) (pictured above) will give the keynote speech for Cyber 1.4. Smith serves as chairman of the House Committee on Science, Space and Technology.
See more about Symposium and Cyber 1.4 registration here.
---
Posted in Space Foundation News