Space Symposium
---
See Opening Ceremony's Cosmic Concert with David Arkenstone & Cirque de la Symphonie
Written by: developer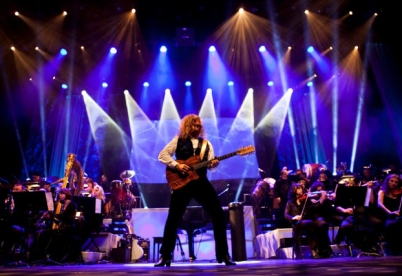 Monday evening, May 19, will kick off the 30th Space Symposium. Join us as we present three distinguished awards, and enjoy a spectacular performance by Grammy-nominated musical visionary David Arkenstone and the amazing Cirque de la Symphonie.
Awards to be presented during the opening ceremony are:
Alan Shepard Technology in Education Award 2014 recipient - Lynne F. Zielinski
Douglas S. Morrow Public Outreach Award 2014 recipient - Col. Chris Hadfield
Space Achievement Award 2014 recipient - U.S. Air Force GPS Team
The opening ceremony is co-sponsored by Northrop Grumman, with corporate host Jeffrey D. Grant, Vice President and General Manager of the Space Systems Division at Northrop Grumman Aerospace Systems in Redondo Beach, Calif.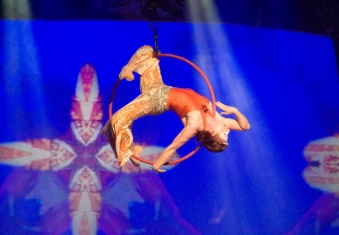 The ceremony is followed by the grand opening of the sold-out Boeing Exhibit Center and Exhibit Center Pavilion, featuring the world's latest space technology, equipment and services.
Concluding the evening, will be a fireworks display lakeside, co-sponsored by Intelsat General Corporation in celebration of its 50th anniversary.
The 30th Space Symposium is scheduled for May 19-22 at The Broadmoor in Colorado Springs.
Register Now
See the complete Symposium agenda, plus registration information at www.SpaceSymposium.org.
Co-sponsors
a.i. solutions; Aeroflex Microelectronic Solutions; Aerojet Rocketdyne; Airbus Group, Inc.; Analytical Graphics, Inc. (AGI); Arianespace; ATK; Ball Aerospace & Technologies Corp.; Booz Allen Hamilton; Colorado Space Business Roundtable (CSBR); Colorado Space Coalition; EaglePicher Technologies, LLC; El Pomar Foundation; Euroconsult; Exelis; FedEx; Fisher Space Pen; Government Executive Media Group; High Impact Creative; Holland & Hart LLP; Inmarsat; Intelsat General Corporation; Launchspace; Lockheed Martin; Maui Economic Development Board (MEDB); MetiSpace Technologies, Inc.; Millennium Engineering and Integration Company; Moog Inc.; Müller-BBM VibroAkustik Systeme, Inc.; National Science Teachers Association; Northrop Grumman; Orbital Sciences Corporation; Orbital Technologies Corporation (ORBITEC); PAE; Pulsed Harmonix; Raytheon; Scitor Corporation; Secure World Foundation; SES Government Solutions; SLS and Orion Industry Team; Space Generation Advisory Council (SGAC); Space Tech Expo; SpaceX; Spincraft; SSL; Stellar Solutions,Inc.; The Boeing Company; The SI Organization; United Launch Alliance; and Universities Space Research Association (USRA); Aviation Week, SatNews Publishers; SpaceNews and TechBriefs Media Group are media partners.
This article is part of Space Watch: May 2014 Special Edition - 30th Space Symposium (Volume: 13, Issue: 5.1).
---
Posted in Space Symposium