Space Symposium
---
31st Space Symposium Technical Track Call for Papers
Written by: developer
The Space Foundation is announcing a Call for Papers for Technical Track presentations to be delivered on April 13-14, 2015, as part of the 31st Space Symposium. Tech Track sessions offer registrants an opportunity to hear from some of the government and industry leaders in space technology development, and to learn about recent advances from presenters in a series of 20-minute tech talks.
In response to requests for additional content following the inaugural Technical Track at the 30th Space Symposium, the Space Foundation is pleased to offer an expanded technical program with an increased number of speaking slots for presenters.
Abstracts will be accepted until  Dec. 1, 2014.
Please direct all questions to [email protected].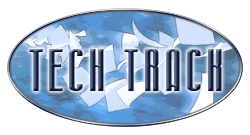 Submit an abstract for consideration, view papers presented at the 30th Space Symposium, and find more information here.
Presentations are welcome on technology developments with applications for civil, commercial, entrepreneurial, and national security fields. The emphasis should be on recent activities or emerging technologies. Areas of interest include:
Smallsats/cubesats
Satellite design and system architectures
Launch vehicle development
Communications
Earth observation/remote sensing
Space Situational Awareness (SSA)
Commercial alternatives to government systems
Government opportunities for small businesses and startups
Emerging terrestrial applications of space systems
Policy and planning
The 31st Space Symposium will be held April 13-16, 2015, at The Broadmoor in Colorado Springs, Colo., USA. Space Symposium and Technical Track registration is available either separately or together. Save $200 when you purchase Space Symposium and Tech Track registration together.
Industry registration for Tech Track alone includes lunch on Tuesday, April 14, and admission to the Ball Aerospace Exhibit Center and Symposium sessions on Wednesday, April 15. Learn more details and register now at www.SpaceSymposium.org.
This article is part of Space Watch: October 2014 (Volume: 13, Issue: 10).
---
Posted in Space Symposium