Spotlight
---
Space & Science Fiction Costume Ball will Benefit STEM Education
Written by: developer
The 3rd Annual Space & Science Fiction Costume Ball will be held at the Space Foundation Discovery Center, 4425 Arrowswest Drive, Colorado Springs, on Saturday, Oct. 25, 7:00-11:00 p.m. Proceeds will benefit STEM education by providing scholarships for students and teachers to experience hands-on field trips to the Discovery Center.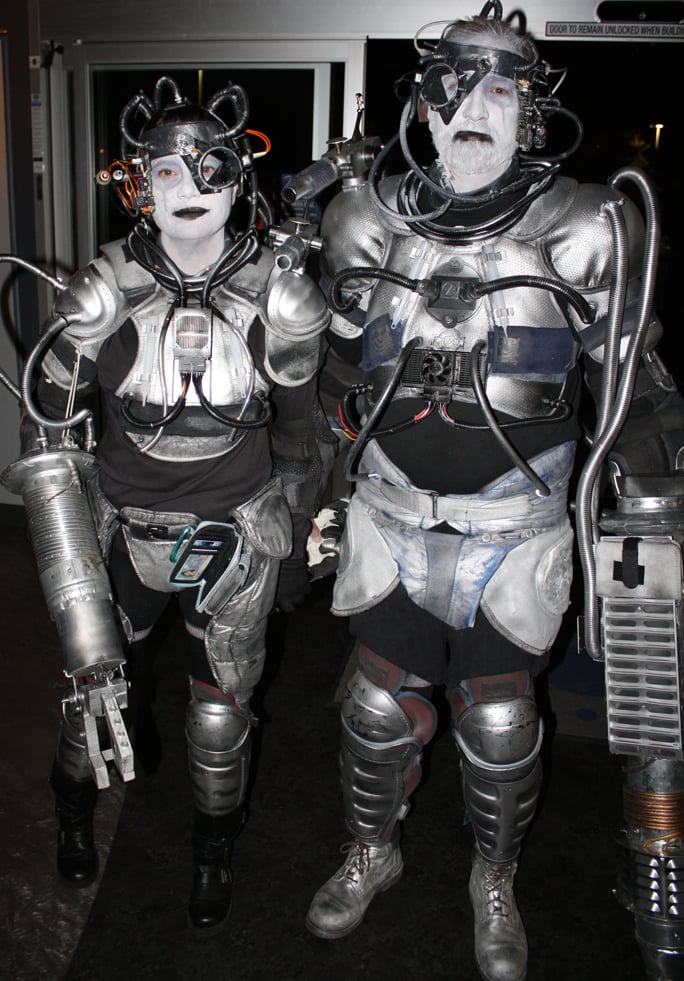 The ticket price includes two tokens that can be used for drinks. Tokens may also be used to challenge yourself and your friends to a variety of fun games of skill, or to get some "shots" at the photo bar to capture your look.
Try your hand at our remote control Red Planet Race in our Mars Robotics Laboratory, the largest lab of its kind in the world. This is the lab we use to teach school children about robotics and to hone creative problem-solving skills.
Prizes will be awarded for fastest times around our Mars obstacle course, and some of the evening's prizes include a one-night stay at The Broadmoor and gift certificates to area restaurants and retail stores.
We'll also have great prizes for our Kinect Star Wars: Galactic Dance Off. Dance along with characters of the Star Wars Universe; the better you dance with them the higher your score. Try as many times as you like to beat your competitors and dance your way up the leader board. At the end of the night, we'll tally all the points and award prizes to the best dancers in the Galaxy.
Additional tokens may be purchased onsite throughout the evening, with every token purchased giving another student the chance to take the field trip of a lifetime. The evening also features DJ dance music, great food, classic sci-fi films in our Area 51 and prizes awarded for best costume in a variety of categories. Meet NASA astronaut Col. Donald R. McMonagle, USAF, Ret., one of our costume judges.
Tickets are $50 per person at www.scifisprings.com. This is a 21-years-and-over event.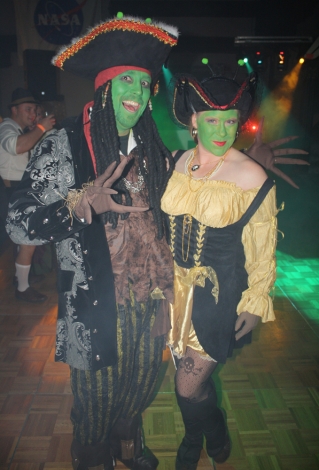 Sponsorships
The Space Foundation is a nonprofit organization that depends on philanthropy to propel forward our focus on STEM education to inspire the next generation of engineers, chemists, scientists and technology professionals. Starting at just $500, sponsorship of the Costume Ball is a unique and fun way to promote and display your company's name. See more about levels and benefits at www.scifisprings.com.
About Space Foundation Education Programs
The Space Foundation is helping to build the next generation of space leaders and improving the overall quality of education through teacher, student and community programs that use space themes to improve students' interest and skills in space-based science, technology, engineering and mathematics (STEM).
The Space Foundation offers educational programs at our Discovery Center and at educational institutions around the world with the goal of improving the quality of education and to build a capable workforce for tomorrow. Learn more at www.spacefoundation.org/education.
This article is part of Space Watch: October 2014 (Volume: 13, Issue: 10).
---
Posted in Spotlight