International Affairs
---
Space Foundation Participates in Italian Aerospace Research Centre Briefing
Written by: developer
In May, Space Foundation representatives attended a briefing in Washington, D.C., by Dr. Mario Cosmo, Director General of the Italian Aerospace Research Centre, the Centro Italiano Ricerche Aerospaziali (CIRA).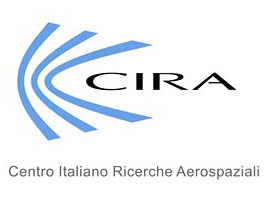 CIRA focuses on space, aeronautics, logistics and testing. It is located in the Campania region — between Rome and Naples — and is a public/private partnership. It covers over 400 acres and has more than 400 employees, many of whom are young engineers or scientists. They have a unique icing wind tunnel, two hot plasma wind tunnel chambers, a variety of drop testing facilities and high-end computing.
With respect to space, CIRA works on Thermal Protection Systems (TPS)/re-entry systems, launcher technology (Vega), satellite/probe components and International Space Station (ISS) experiments. CIRA plans to do a follow-on to the recent IXV vehicle. The goal is to develop a follow-on that will not splashdown, but rather runway land, to be refurbished and fly again.
Dr. Cosmo began his tenure four months ago. Prior to that, he was a directorate manager at the Italian Space Agency (ASI), and before that, he spent two decades at the Harvard-Smithsonian Center for Astrophysics. His said his goal is to make CIRA more international.
This article is part of Space Watch: June 2015 (Volume: 14, Issue: 6).
---
Posted in International Affairs