International Affairs
---
Space Foundation Participates in Asia-Pacific Regional Space Agency Forum
Written by: developer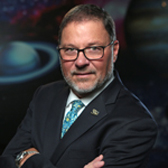 The Space Foundation has a long and vigorous history of international engagement. As expanding space policies call for more global collaboration, and with more companies looking to expand their global markets, Space Foundation efforts in the international space community are increasingly critical.
To that end, Space Foundation Chief Executive Officer Elliot Pulham (pictured) actively served as a private sector advisor to the 22nd Session of the Asia-Pacific Regional Space Agency Forum, in Bali, Indonesia, Dec. 1-4. This opportunity was the result of more than two years of engagement with the U.S. State Department, and additional bilateral meetings regarding space collaboration with Vietnam took place the following week.
This article is part of Space Watch: January 2016 (Volume: 15, Issue: 1).
---
Posted in International Affairs