Space Foundation News
---
32nd Space Symposium Launches April 11, Register Now!
Written by: developer
The sight of the Space Symposium's exhibit center pavilion going up at The Broadmoor each spring means it's almost time to launch the must-attend space conference of the year.
For 2016, the Space Symposium will have more global participation than ever, with international exhibits in the Lockheed Martin Exhibit Center and Pavilion representing 14 countries, including Austria, Belgium, Canada, Denmark, France, Germany, Israel, Japan, New Zealand, Norway, Scotland, Sweden, the UK and U.S.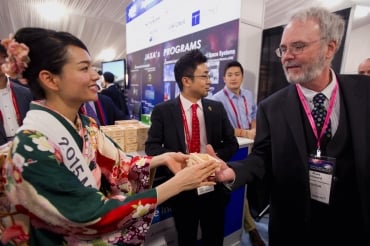 Exhibitors will range from national space agencies, including NASA, the German Aerospace Center (DLR), and the Japanese Aerospace Exploration Agency (JAXA), plus rocket engineering firms and educational institutions including the International Space University from France.
Some of these international exhibitors are Space Symposium veterans, while at least 10 of this year's international exhibitors will be joining us for the first time.
Don't miss this premier space conference! There's still time to register to attend the 32nd Space Symposium at www.spacesymposium.org.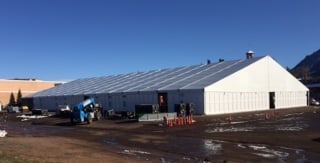 Exhibit Center and Pavilion Hours 
Monday, April 11, 7:30 – 9:00 p.m.
Tuesday, April 12, 9:00 a.m. – 7:00 p.m.
Wednesday, April 13, 9:00 a.m. – 5:00 p.m.
Thursday, April 14, 9:45 a.m. – 5:00 p.m.
See the map of all exhibitors at the 32nd Space Symposium here. If you missed the opportunity to exhibit this year, please plan now for next year's 33rd Space Symposium, to be held at The Broadmoor, April 3-6. Get details by emailing [email protected].
---
Posted in Space Foundation News