Space Symposium
---
Stay Connected Year Round!
Written by: developer
Our customers tell us year after year about the beneficial and meaningful connections made at the Space Symposium, and we want to help you make those lasting connections starting today!
There are several ways to connect with the Space Foundation, and with other like-minded space professionals. The 32nd Space Symposium app will let you see who is at an event and will provide a live activity feed. There is also a scavenger hunt that you may choose to join with your new Symposium connections.
The app is a great place to start connecting today, especially because you can link it to your own Facebook, Twitter and LinkedIn accounts. Download the 32nd Space Symposium app now at the Apple Store or Google Play.
Throughout the Symposium, attendees and the Space Foundation team will be posting on Facebook, Twitter, LinkedIn and Instagram to help give you an inside look at the event. Get a taste of what is going on in the Lockheed Martin Exhibit Center and Pavilion, with New Generation Space Leader events and much more.
Will an executive from your company be a featured speaker or a panelist? Check our Flickr account for photos from our professional photographers during the Symposium.
The week will surely fly by faster than a rocket, so be sure to maintain those connections. Join our LinkedIn group, Space Foundation, and for the New Gen participants, we have groups on Facebook and LinkedIn. Teacher Liaisons will also find a group just for them on Facebook as well.
Be sure to tag the Space Foundation (@SpaceFoundation) and use #32SS and #SpaceSymposium to be a part of the conversation!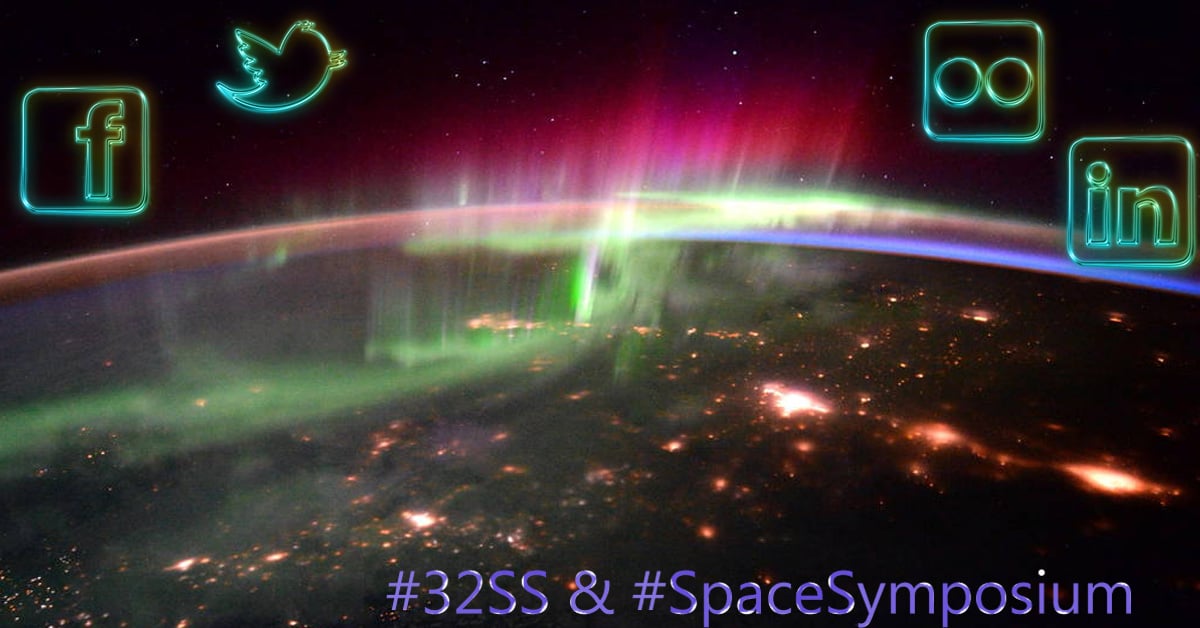 This article is part of Space Watch: April 2016 (Volume: 15, Issue: 4).
---
Posted in Space Symposium