Space Technology Hall of Fame
---
Nominate Now for Space Technology Hall of Fame Induction
Written by: developer
At the 33rd Space Symposium, the Space Foundation celebrated the 30th year of its Space Technology Hall of Fame®, a program that increases public awareness of the benefits of space exploration.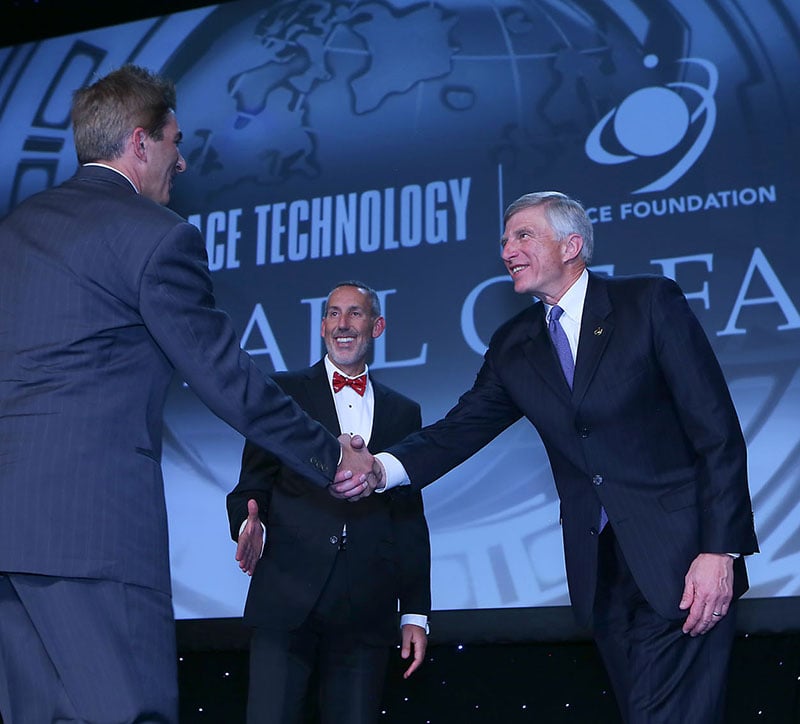 The Space Technology Hall of Fame encourages innovation by recognizing individuals, organizations and companies that effectively adapt and market technologies originally developed for space to improve the quality of life for all humanity.
The Space Foundation works with U.S. and international space agency technology transfer offices to identify the most significant space innovations, and with panels of space and technology experts, to select the most meaningful examples for induction. The ever-growing list of honorees showcases the significant contributions space makes to life on Earth.
To date, we have inducted dozens of technologies and honored hundreds of organizations and individuals who transformed space technology into commercial products that improve the quality of life on Earth.
Do you know of a space-related technology that should be honored with our inductees? If so, please submit a nomination for 2018 by Aug. 15, 2017. You will find the nomination form along with criteria and instructions here.
Induction will take place during the Space Foundation's 34th Space Symposium, to be held in Colorado Springs, Colo., April 16-19, 2018.
This article is part of Space Watch: May 2017 (Volume: 16, Issue: 5).
---
Posted in Space Technology Hall of Fame