Space4U Podcast
---
Space4U Podcast: Dr. Kavya Manyapu, Flight Crew Operations and Test Engineer
Written by: Space Foundation Editorial Team
In this episode, we meet Dr. Kavya Manyapu, a Space Scientist working in Flight Crew Operations and Testing for the CST-100 Starliner spacecraft.
Dr. Manyapu currently serves as the Regional Officer for a United Nations organization called Space Generation Advisory Council. She is passionate about human space exploration with a belief in the universal applicability of space research for the betterment of our planet.
Learn about the design and features of the new Boeing spacesuit and why it is blue. Dr. Manyapu explains the evolution of spacesuits and the steps she is taking to become astronaut.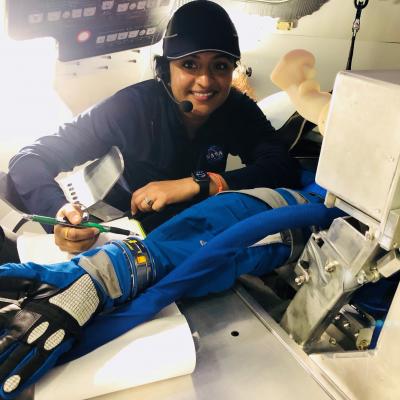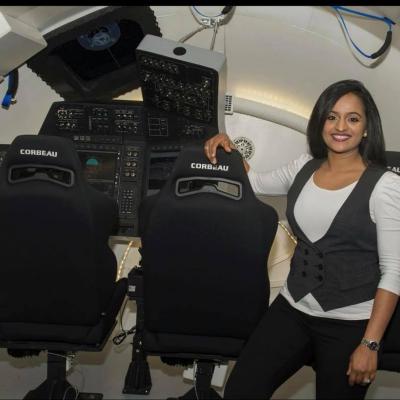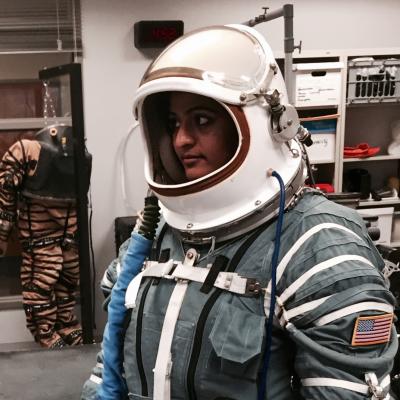 ---
Transcript
Transcript: Space4U podcast, Kavya Manyapu  
Thank you for joining us on this Space4U podcast. My name is Colleen Parith with the Space Foundation. And today we are joined by Dr. Kavya. Manyapu a Boeing engineer, Dr. Kavya Manyapu is a space scientist working in flight crew operations and testing for the CST-100 star liner spacecraft.…
Read the full transcript
---